2021 It's been a great year
---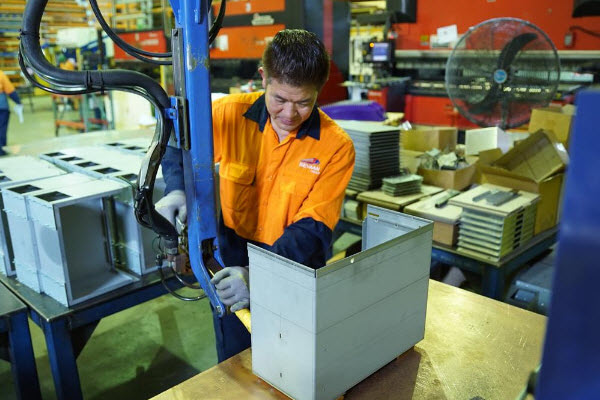 The aftershocks of COVID-19, 2020 were still very raw and real when we all returned to work in January this year. Many of our staff and customers had endured a tough 2020, and a Christmas break hindered by closures and restrictions did little to temper the mood. Families couldn't get together as they normally do and any thoughts of heading off on a trip for much needed R&R was a distant dream.
It was very important for Sevaan to ensure 2021 moved forward with positivity and productivity. At the forefront of our planning was ensuring we did everything possible to ensure our team remained engaged and motivated.
This included ensuring that our customers received the very best we offer and for us to assist them in their growth wherever we could. It also included continuing our community citizenship programs and adding value to our business through the adoption of innovative manufacturing structures whilst investing back into our factory with upgraded machinery and smart technologies.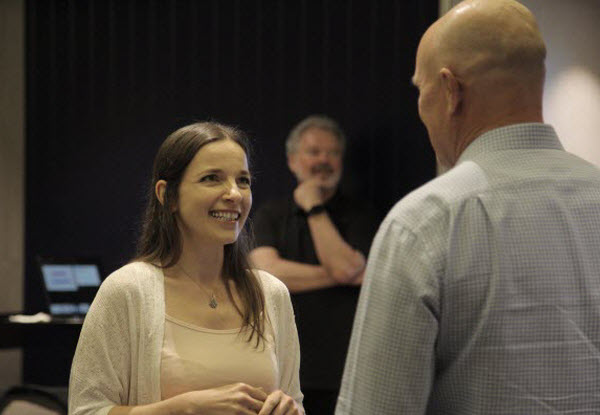 For many years the Sevaan Group has implemented programs aimed at supporting our staff and the broader community. 2021 was no different.
The past two years have reshaped our lifestyles and created new and difficult challenges. This year, through the tireless efforts of our team member Silvie Jarrett, we have been able to continue our work in supporting our staff and wider community.
Silvie has been instrumental in keeping the team's morale at an all-time high. We've embraced the teachings and initiative of the RUOK movement where noticeable random acts of kindness have infiltrated our workplace.
We've been providing training courses facilitated by the Black Dog Institute, supporting the mental health of our teams, and our staff members have also completed first aid courses.
Our wonderful safety hub is a brilliant innovation that enables team members an online and safe avenue to continually learn and develop their skills with OH&S regulations and compliance, whilst developing excellent workplace safety practices.
We continued our support of the Cancer Council of Australia through our famous Biggest Morning Tea, with 2021 proving a huge hit, raising $12,000 for this outstanding charity. Our male team members all grew out their moustaches for Movember, and we continued our investment in online and face to face welfare training and seminars. These have proved invaluable in connecting our teams and growing the understanding of our responsibilities as a business and good corporate citizen, whilst creating a healthy and positive workplace.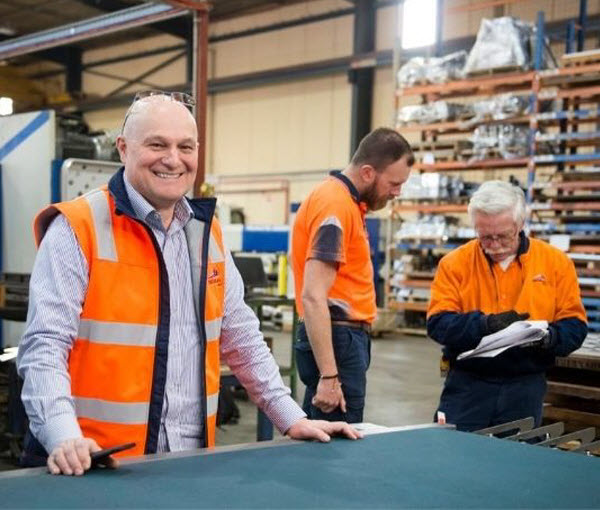 Our customers and industry
---
We understand many of the challenges our customers faced. Working in partnership for win/win outcomes has stood the test of time and in 2021 strengthening our customer relationships and engaging with suppliers and similar businesses were critical drivers to pushing our business further.
Australian manufactures across all sectors have made sizeable contributions to the Australian Made brand in terms of quality and trust. The global manufacturing industry regards Australia as agile, globally competitive, supportive and innovative.
These are excellent pillars from which to launch the next phase of manufacturing awareness and provide a blueprint for successful manufacturing businesses to work from.
Whilst the current data does show a robustness in recovery, manufacturing is still under pressure and needs to continually look outward.
It is by working within our industry, sharing ideas and innovation and creating partnerships with customers that allows for our industry and those we service to continually evolve and grow. All ships rise on an incoming tide and when industry and customers work in tandem and approach each milestone through a holistic vision, the whole of Australia benefits.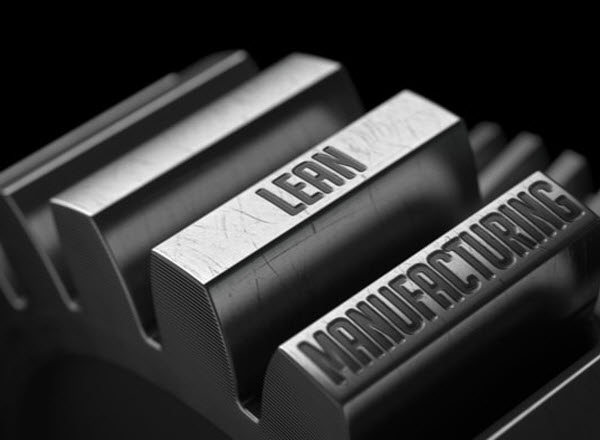 Innovating manufacturing structures
---
At Sevaan, we have always fostered a culture of continuous improvement and providing global standard metal fabrication services. This pledge has led us to continually explore avenues where our business and our people can improve. With continuous improvement embedded in our fabric, our workforce has embraced the teachings and subsequent learnings of LEAN manufacturing.
Launched at the mid-way point of 2021, we are already experiencing notable changes. How our teams design their workstations, how they communicate with each step in the process and how our teams seamlessly plan for customers' complex requirements are evolving rapidly.
We are looking forward to further developing our LEAN manufacturing principles in 2022, continually improving our services, our capability and delivery times to meet and exceed our clients' expectations.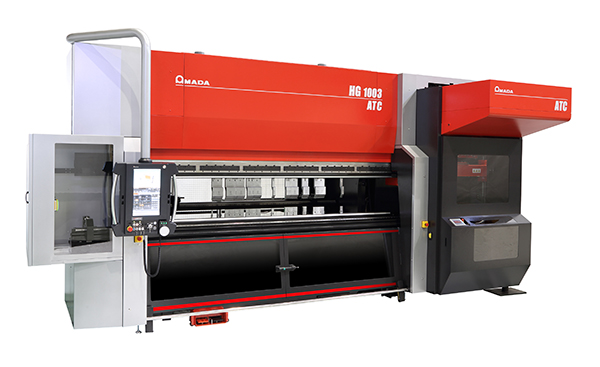 Introducing the Amada Hg 1003 ATC
---
Fitting seamlessly into our progression toward total LEAN manufacturing, we are very proud of our latest investment, the Amada Hg 1003 ATC. One of only 20 in Australia, this Japanese designed bending machine delivers cutting edge innovation, including smart technology for automated job scheduling and an Automatic Tool Changer (ATC) providing optimal bending solutions for high-mix, low-production orders.
The Amada Hg 1003 ATC delivers Sevaan superior speed, flexibility and capability. The automatic tool changer uses semi AI technology. Very easy to program for those short run needs, the machine automatically checks for angles and eliminates any human error during production ensuring we meet the client's specifications each time, every time. The new Amada opens us up to exciting possibilities and enhances our production for new and existing clients. Its speed is another key feature giving unmatched turnaround times for our clients and the ability to deliver product accurately and very quickly.
Investing back into our business is a key pillar of our growth. Machines such as the Amada showcase our commitment to our industry and clients and give us the opportunity to develop new relationships where our expertise is of genuine benefit.
Through difficult times, there have always been openings of joy and pride at the Sevaan Group in 2021. It is only as the year ends that you look back and realise that as a team and an organisation we have a great deal to be positive about. We never take the efforts of our staff and the loyalty of our customers for granted. We do hope that we have had a positive influence in 2021 and we are very excited to embrace 2022 and meet the challenges the new year will bring.
We wish all our staff and customers a wonderful Christmas and very much look forward to reconnecting in 2022.
Christmas operating times
---
Sevaan Group will be closed from
Tuesday 21st December 2021
And will reopen on
Thursday 14th January 2022
Speak to our team of experts
---
At Sevaan Group, we are experts in metal engineering, fabrication and finishing. We work across all industry sectors and market verticals to deliver complete machining solutions. We offer unrivalled precision and consistent, reliable quality. Contact our highly skilled team of engineers today.