Manufacturing beyond COVID-19 and into the future
---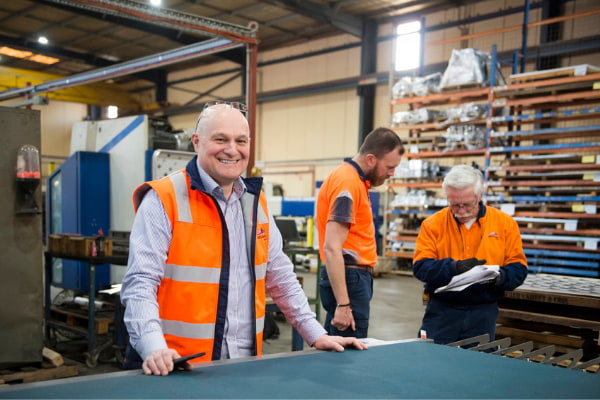 It is difficult to say with any confidence that there will be a 'post' period to COVID-19. That may sound pessimistic; however, the pandemic is still raging around the globe.
Even here in Australia, a continent relatively protected through our distance, population, location and ocean borders, our domestic situation is uncertain and we are not in the post phase yet.
Whilst many industries have a right to continue to feel pessimistic, the manufacturing industries have experienced a general upturn, particularly in the first half of 2021.
A recent report tabled by the Australian PMI – Australian Performance and Manufacturing Index – illustrates six months of solid recovery in 2021 with particular focus on the machinery and equipment sector.
A media release quoted the Australian Industry Group's chief executive, Mr. Innex Willox:
"The machinery and equipment sector benefited from higher demand across the industrial, mining and agricultural sectors, while the metal products and building equipment sectors supplied into healthy levels of residential construction and infrastructure activity."
It was good news for workers too, with the average wage index rising.
"Employment growth surged with manufacturers' confidence boosted by buoyant levels of new orders," Innex added.
Australian manufacturing is gaining a significant reputation domestically and internationally
---
Stepping back in time to when Paul Hogan and the Tourism Council of Australia put Australia on the map as a tourism destination, the 'Australian Made' brand has gained significant traction in overseas markets across all sectors of Australian made exports, including our manufacturing sector. The quality of our manufacturing and our willingness to innovate and communicate with customers and to educate the Australian people through a window of transparency have seen the manufacturing industry increase its credibility abroad and within the Australian landscape.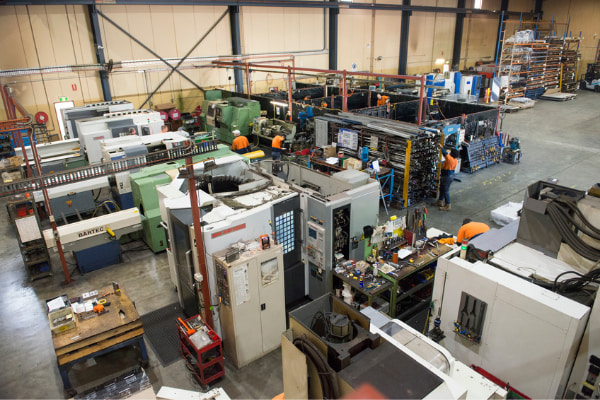 Australian manufactures across all sectors have made sizeable contributions to the Australian Made brand in terms of quality and trust. The global manufacturing industry regards Australia as agile, globally competitive, supportive and innovative.
These are excellent pillars from which to launch the next phase of manufacturing awareness and provide a blueprint for successful manufacturing businesses to work from.
Whilst the current data does show a robustness in recovery, manufacturing is still under pressure and needs to continually look outward.
The industry must do what it can to capitalise on any forward momentum, especially as governments wind back their assistance and the COVID-19 threat remains real and problematic.
Critical is the vaccine roll out. State and Federal governments are continually learning more advanced methods of controlling COVID-19 outbreaks; however, the industry does need uniformity, fewer border closures and opening of travel to remain buoyant. Skill shortages are also of concern and continued investment in upskilling and the welfare of staff are priorities.
Overall, the first half of 2021 has provided a much brighter outlook than that experienced in 2020. The Sevaan group remains committed to the health of the Australian manufacturing industry and the people the industry supports. We are proud of maintaining our workforce throughout the difficult periods and have used that time to introduce new training, staff welfare programs and management systems such as LEAN manufacturing to keep our business ahead of the curve.
Sevaan thanks all our customers and suppliers for their support over the past 18 months. As a group, we will continue to service our customers, maintain our workforce and look for emerging markets and new opportunities.
Speak to our team of experts
---
At Sevaan Group, we are experts in metal engineering, fabrication and finishing. We work across all industry sectors and market verticals to deliver complete machining solutions. We offer unrivalled precision and consistent, reliable quality. Contact our highly skilled team of engineers today.