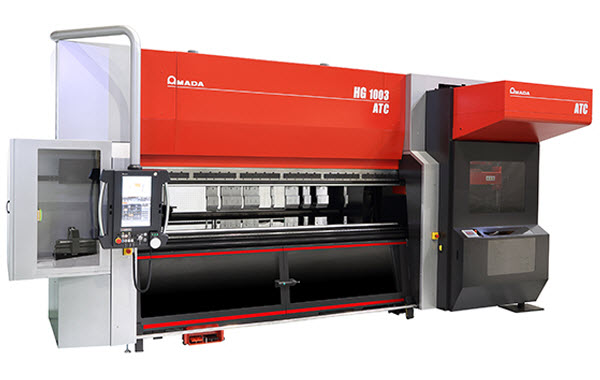 When it comes to speed and innovation, the Amada Hg 1003 brake press has been engineered for small lot sizes and complex tool changes.
This start-of-the-art machine provides automated and consistent tool loading ATC (automatic tool changer), giving Sevaan unparalleled flexibility and speed.
With advanced recycle times and exceptional accuracy, the Amada brake press is revolutionising Sevaan's capability and turnaround times.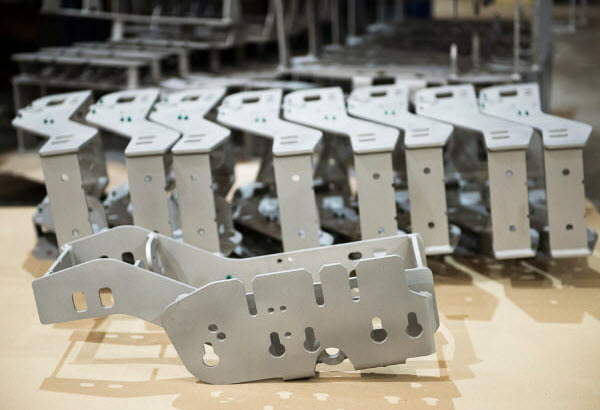 The onboard control panel includes advanced accuracy and repeatability that leads the market. With staff welfare at the forefront of everything we do, the Amada Hg 1003 has the most advanced safety features of any brake press in the world.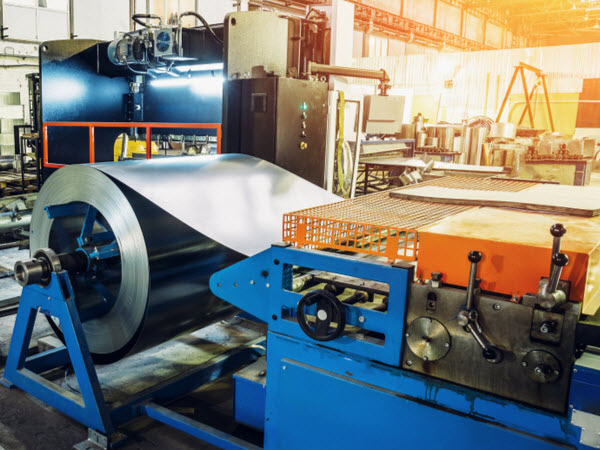 High mix short-run production is a breeze
---
The Amada processes more parts per hour with exceptional accuracy. It has 18 dye stockers, each holding 800mm of tooling with a tooling capacity exceeding 26 metres. A punch reversal unit enhances the machine bending capability, producing a wide variety of parts with a single tool setup.
An extended height allows Sevaan's operators to perform deep box bending and its advanced functionality accurately gauges a variety of parts geometry.
Fitted with BIS (bend indicator sensor), the sensor automatically compensates for any material spring back, ensuring accuracy and consistency, dramatically reducing trial bending and creating unparalleled performance and turnaround speed.
Fully integrated with Sevaan's internal network, 3D part models are sent directly to the machine's control panel for automated set-up, scheduling and programming. Operators can quickly and accurately retrieve any bending sequence and commence production.
This state-of-the-art brake press is fitted with the AMNC 3i control display, giving operators all the key set-up and bending information in a large 3D digital display, enhancing precision and consistency across any "high mix short-volume" (HMLV) production need.
The machine's capability to introduce rush jobs into the sequence is a key driver to our success.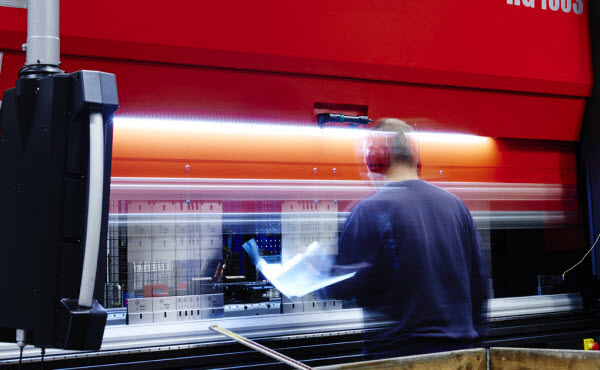 Speak to our team of experts
---
At Sevaan Group, we are experts in metal engineering, fabrication and finishing. We work across all industry sectors and market verticals to deliver complete machining solutions. We offer unrivalled precision and consistent, reliable quality. Contact our highly skilled team of engineers today.