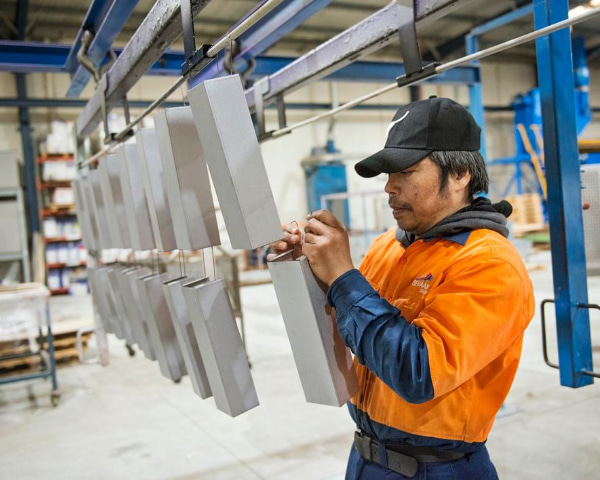 PRECISION METAL FINISHING
---
High quality metal finishing is essential to ensure your product remains in optimal condition and meets all industry standards. You need to consider longevity, durability, assembly and aesthetics when determining the appropriate finish for your component or product.
Our expertise allows us to provide a complete end to end service. We guarantee the finishing on your product is functional and effective, of the highest quality and completed on time and on budget.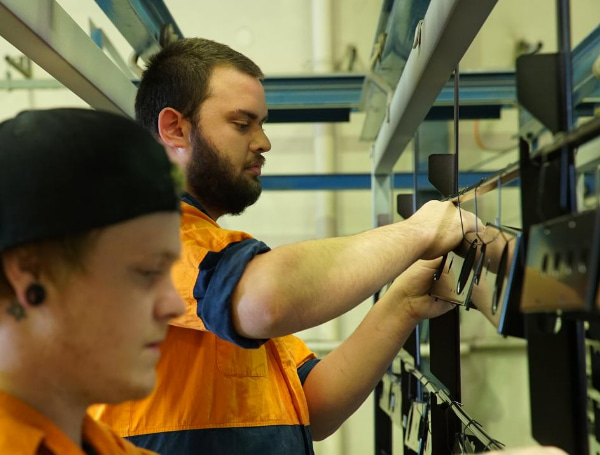 The members of our finishing team are specialists in precision work and are highly skilled in industrial blasting, industrial painting and powder coating. We can complete any finishing work to your required film thickness gauge and gloss level. We also offer specialised coating options including anti-graffiti finish.
Our ISO 9001 certification guarantees optimal results. We constantly review our processes to ensure they adhere to the most stringent guidelines. And we have an impressive ability to deliver under time pressure.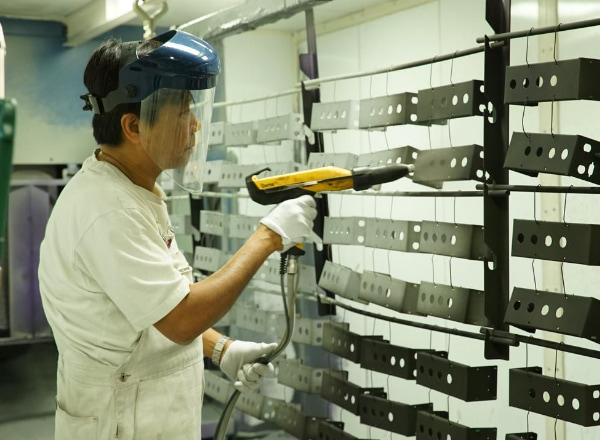 Our semi-automated powder coating system enables us to create a durable and cost-effective finish for any ferrous or non-ferrous components.
Highest quality finish available to meet any required standard you have specified
Extensive range of colours and finishes in stock
We also offer industrial metal blasting finishing services that are ideal for large, small or complex structures such as fabricated frames, pipes and flanges.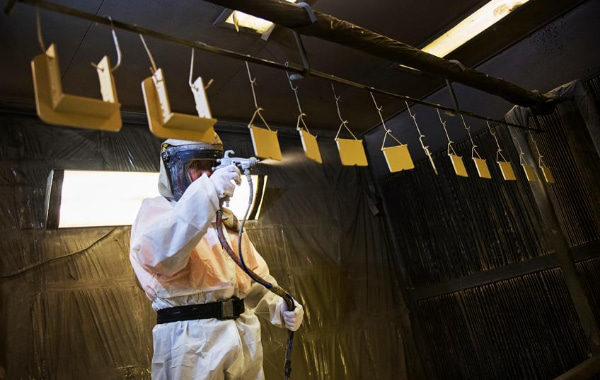 Gauges and meters ensure that each component has an excellent quality finish and meets specifications.
Enamel
Acrylic
Polyurethanes
Zinc rich
High temperature and heat resistant coatings
Here at Sevaan Group, we also offer a selection of additional finishing services.
Silkscreen printing
Plating
Anodising
Galvanising
Heat treatment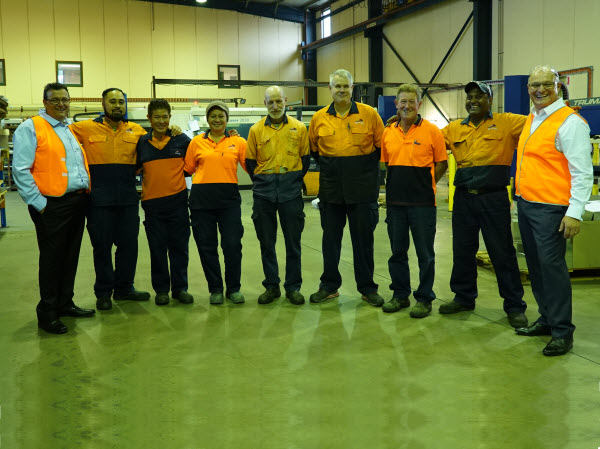 For over twenty years, Sevaan Group has built its reputation as an industry leader. We are experts in metal engineering, fabrication and finishing. We are one of the most well known and respected metal manufacturing companies in Australia.
When you engage our services, from the concept of your project, our team can provide you with expert advice to help determine the scope of your metal engineering, fabrication and finishing project. With the integration of Industry 4.0, our efficiencies and fabrication execution will continue to exceed all expectations.