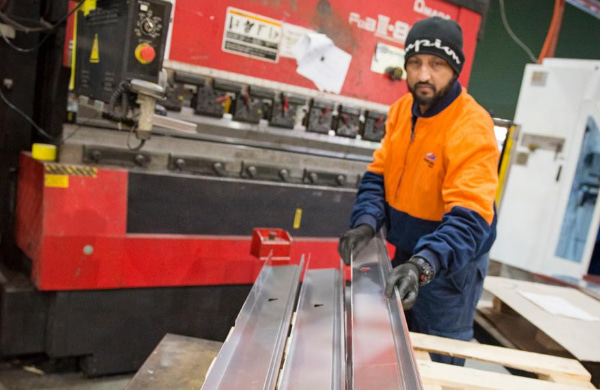 We take pride in delivering full-service fabrication for your sheet metal and steel projects. Our state-of-the-art CNC machinery and highly trained sheet metal team ensure a seamless process and precision outcome for every bending and folding job.
Our unrivalled capability and years of successful project completion allow us to deliver you the most productive and cost-effective solution.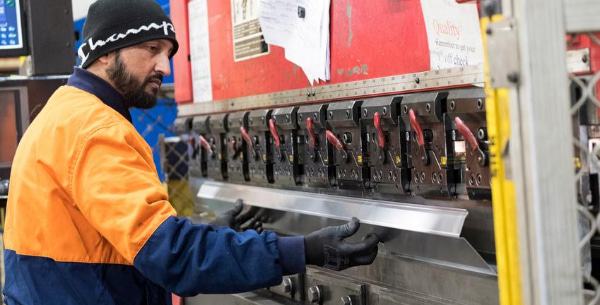 From our Sydney based machining facility we provide highly accurate metal forming services.
Our specialised press brakes bend and fold stainless steel, steel, aluminium and a range of other metals with complete precision to create your component or part.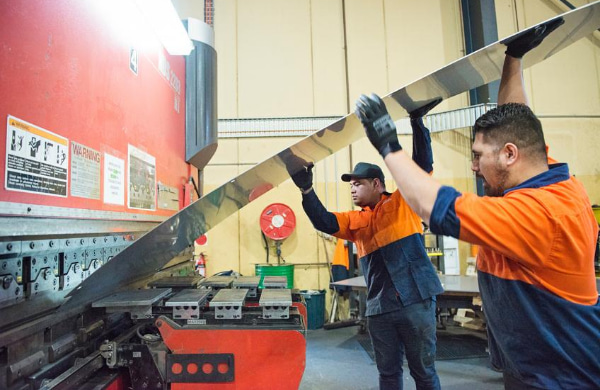 CNC controlled for precision
Highly skilled engineers and technicians control the process
Versatile and efficient solution, easily customised to your specifications
Small or large batch production
Fully programmable for precision
Suits a range of materials
Quality assured – fully documented QMS
ISO 9001 certified company
Manufactured to Australian standards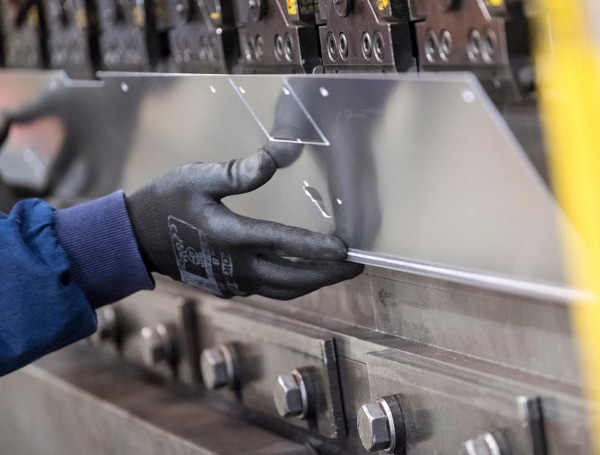 We understand that your metalwork projects require absolute accuracy and, as experts in metal engineering, fabrication and finishing, we are your ideal strategic partner. We tailor every project to your specific objective to make sure we meet your production requirements and budget.
Our CNC bending and folding work is managed by highly experienced engineers who have years of industry know-how. From the outset of your project we can provide recommendations on how your product or component can be formed to deliver the best quality result.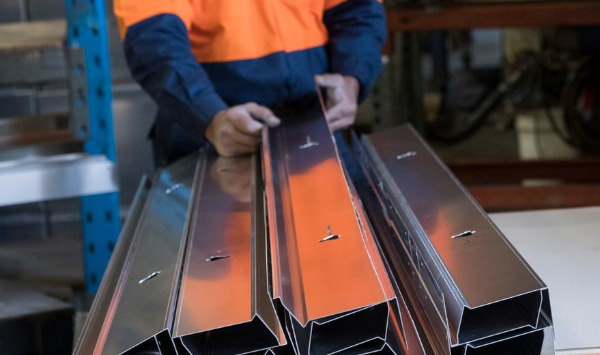 Here at Sevaan Group, we are leading the industry by embracing change. With the new age of manufacturing upon us, we understand the need for digital transformation… and we're ready for the next industrial revolution – Industry 4.0.
Our advanced CNC machinery produces exceptional results for products and components utilised in a wide range of sectors.