Our leadership capability
---
At the core of Sevaan Group, we value people. We invest in our team and it shows through the longevity of our workforce, and in the numerous happy, long-term customers we service.
The Sevaan difference means our team are highly skilled in metal works as you would expect, but they are also equipped with education in planning, communication, leadership and accountability.
Our culture ensures that our entire team is empowered to learn, teach and inspire with new ideas, fresh eyes, and the support of the company backing.
Our unique culture translates to our passion for equipping our team with key leadership skills.
Our skills in authentic communication, accountability, collaboration, and creating a culture of engagement allow us to better serve our customers and create positive and successful end-results for our clients.
We believe that our strong leadership is what sets us apart in the metal industry. By applying our expertise in complete metal and machining solutions and living out core leadership principles, we are providing our customers with quality service, dedication and commitment.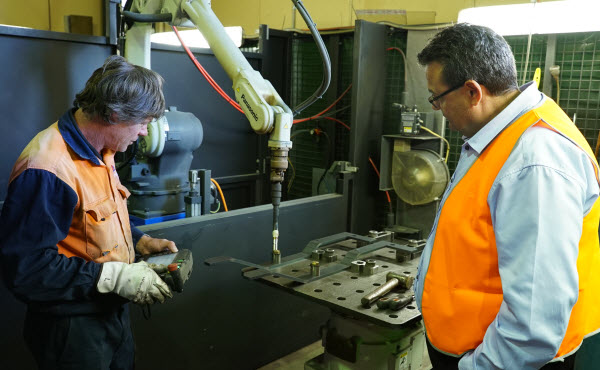 Because at Sevaan Group, we want to help make a difference in our world, whether it's within our organisation or providing our customers with the best solutions. Our leadership skills allow us to serve others with integrity and loyalty.
From our customer's first enquiry to the completion of a project, we apply our core leadership values every step of the way. We make sure that our highly skilled engineers provide the best possible outcomes for our clients.
We equip our team members with leadership skills through our effective leadership programs to strengthen our business's growth and deliver our customers with market competitive solutions and precision accuracy every time.
Our team members find the most fulfilment and satisfaction out of our leadership programs, and we continue to support and guide them along their pathway to help them ensure your components are finished to the highest standards.
Our leadership capability means you can be certain your product will be compliant, match your specifications and be fit for the purpose out in the market.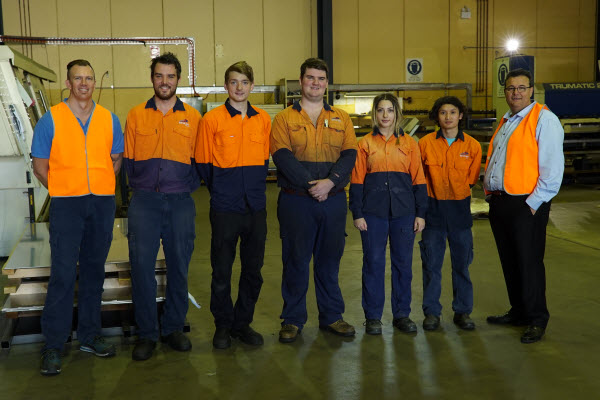 At Sevaan Group we are fiercely proud of our contribution to Australian manufacturing. We are committed to building a thriving industry and we believe the best way to achieve this goal is to invest in our young people.
That's why we founded the Sevaan Academy – a progressive apprenticeship that takes workplace training to the next level.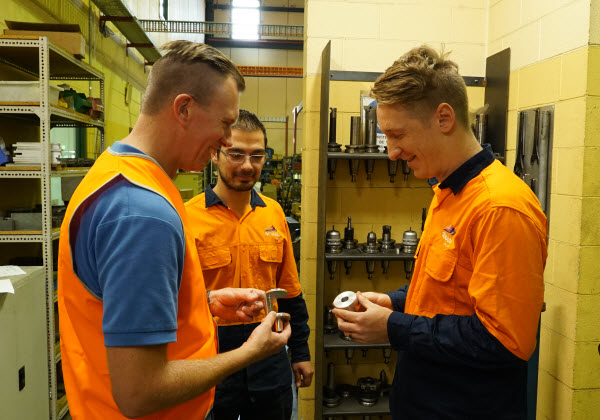 A next level apprenticeship
---
When you become an apprentice with the Sevaan Academy, you are learning from the moment you step onto the factory floor. And from day one you are part of the team. Each apprentice is paired with a mentor who is a skilled tradesman, who will not only teach you metal fabrication and machining skills in their specialised area but will guide you on your first steps to building a career.
"If in 10 or 30 years from now some of our apprentices can turn around and say, 'I had a wonderful time learning at Sevaan Group,' that will be our greatest achievement." Jim Tzakos – Co-Founder and Managing Director
Our management team members are involved on a day to day basis with the academy. Managing Director Jim Tzakos leads group sessions focused on building interpersonal skills and results-based thinking.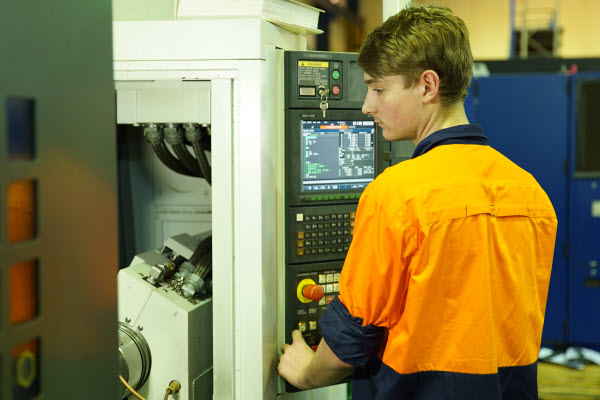 As a Sevaan Academy recruit you'll learn how to work as part of a team; how to hone your skills and deal with responsibility; how to find your voice and have your say. It is important to us that you grow and understand how you add value as an individual, and as part of our team.
We're proud that four of our apprentices are now skilled supervisors.
"My apprenticeship was really good. When I started out here everyone stepped up and helped me when I had questions and they were always willing to give me a hand whenever I needed it.
For me, it's the culture here. Everyone at Sevaan is a team; we're like a family. There are no conflicts, it's just great to work here." Alex Pratt – Supervisor
At Sevaan Academy we want to give you the tools to build a career that you can sustain with passion and pride.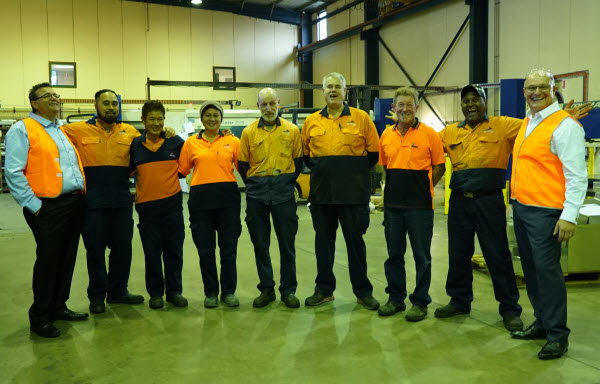 Our team is the lifeblood of our company and we are committed to helping every individual grow, learn and discover their potential.
We believe that the well-being of our team is integral to our success. At Sevaan Group, we pride ourselves on creating a culture where you can build your skills, take pride in our work as a team and have a voice in our organisation.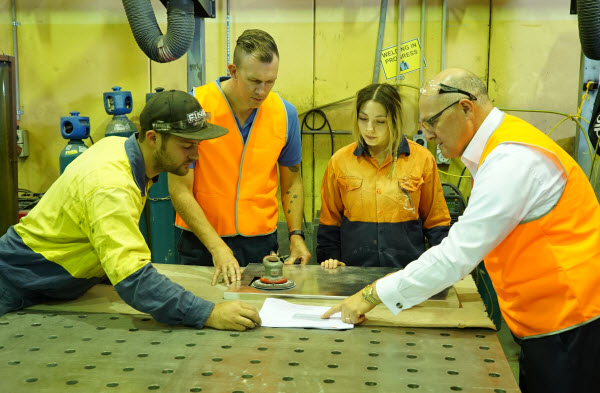 From the factory floor to the management team we invest in training and further education for our employees.
"At Sevaan Group we're doing business a little bit differently. It's more about the people. My biggest driver is knowing that people come to work because they like working here." Steven Varrica – Head of Operations
Our management and supervisory teams continuously undergo leadership programs, whether it be personal growth, communication or sales training.
"For me as a supervisor, the leadership program is really important. It teaches us how to approach different situations and get the best out of people. We've implemented some changes and we're seeing the results out of it." Aaron Freeland – Supervisor
We commit to ongoing skills training for every member of our team so you can keep up to date with current technologies and build your skill set.