With unrivalled expertise and exceptional capability, Sevaan Group offers CNC laser cutting services across all industry sectors. From defence to mining, agriculture to transport and robotics, we deliver metal engineering, fabrication and finishing solutions guaranteed to meet your needs.
Our state-of-the-art CNC controlled laser cutting technology ensures absolute precision.
The quality of our cutting is exemplary… even when cutting the most intricate and complex shapes. This skill gives our customers supreme versatility during their design process – no matter the product or project, we deliver outstanding results.
Efficiency is key to successful production processes and by leveraging our command of advanced technologies we guarantee fast, methodical laser cutting that is quality assured.
The laser cutting fabrication process involves an acutely focused, thin laser beam. The thermal intensity of the beam melts the sheet metal according to the pre-programmed design. The minute diameter of the beam enables the cut to execute highly detailed patterns or etch out shapes to the finest degree.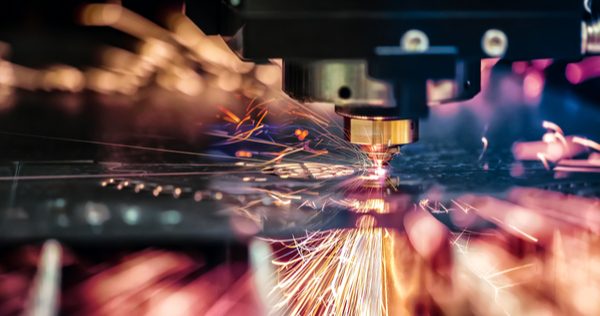 Laser cutting is a fast, accurate metal solution for your product.
CNC controlled for precision
Highly skilled engineers and technicians control the process
Fast and efficient
Quality assured – fully documented QMS
ISO 9001 certified company
Laser cutting is highly adaptable… in addition to flat sheet materials, laser cutting systems can also process tubes and profiles. The primary cutting materials include steel, stainless steel, aluminium and other non-ferrous metals. The thickness of the processed sheet metal suitable for cutting ranges from 0.8 to 25mm.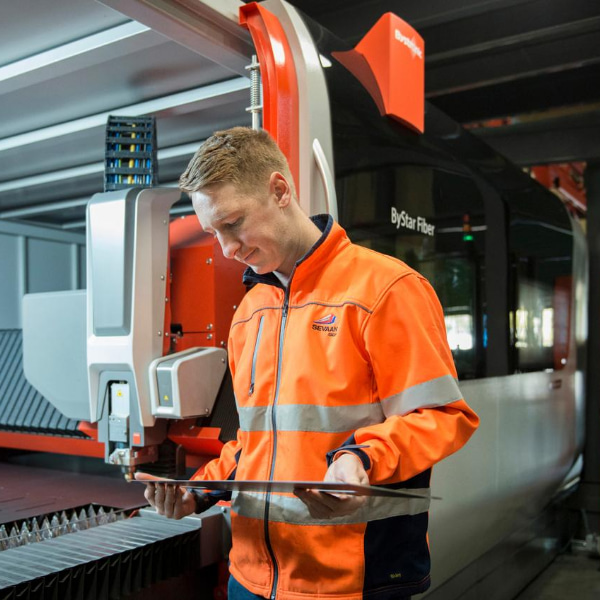 BYSTAR FIBER 3015 DYNAMIC F10000
---
The NEW ByStar Fiber 3015 Dynamic F10000 offers high-speed cutting in a class of its own, with up to 10 kilowatts of laser power. Regardless of the chosen metal material, the high-performance Bystronic cutting head excels with maximum clarity in both thin and thick sheets (up to 25mm).
With a 21.5-inch touch screen, Bystronic's ByVision Cutting software operates as smoothly as a smartphone, giving you peace of mind that your product is completed to the highest quality and with the utmost accuracy and precision.
And with a wide range of automation solutions, it offers excellent machine utilisation and process reliability even during unmanned operation.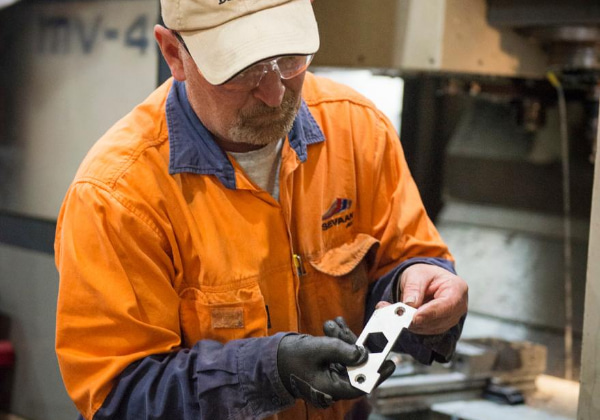 With over two decades of experience, our family business has become one of the most trusted and well known metal manufacturing companies in Australia.
We lead the industry in recruiting, selecting and developing the best people. We help them become elite manufacturing professionals. Our team members are experts in their fields and with our ongoing training, we guarantee the delivery of exceptional outcomes… to the highest standard, on time and to budget, in every instance.
At Sevaan Group, not only are our team members highly skilled in metal works… but they are also equipped with education in planning, communication, leadership and accountability.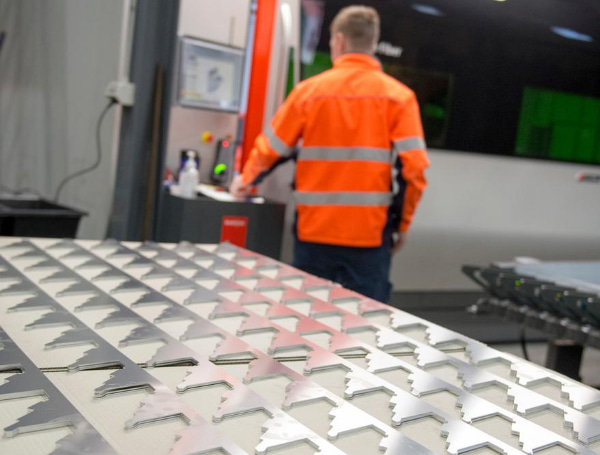 We are experts in metal engineering and fabrication. Our state-of-the-art laser cutting machinery in Sydney enables us to deliver precision metal fabrication. When partnered with our other machining capabilities, we can produce the complete solution for your needs.
Incorporating new technologies such as system integration and robotic welding have increased the speed, efficiency and accuracy of every project… and as we continue to embrace industry 4.0, we will see even greater advances in cost-effectiveness.
At Sevaan Group, we partner with clients across all sectors. We are industry recognised for our precise, accurate work and consistent, reliable quality. Contact our highly skilled team of engineers today.