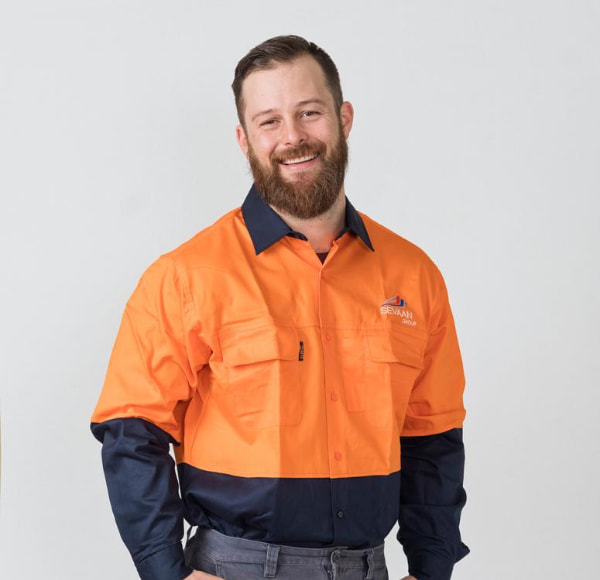 Team Leader – Welding
Welding has always been more than just a job for Aaron – as a self-proclaimed gear head it's a passion he has pursued since a young age.
"I enjoy working with my hands, and the scope of work. I like the metal fabrication process and even do it myself when I'm at home with my welders."
His love of welding and metal fabrication drives him to produce quality craftsmanship for our clients that is our hallmark in the industry.
"Quality is really important to us because if the product isn't to specification then there is no point in doing it. We have three-stage quality checks at every level to ensure everything is precise and accurate."
Aaron started his career with Sevaan Group after first completing his apprenticeship with us as a fitter and turner. After some time out in the industry, he's back with us as the supervisor of the welding department, managing a team of skilled tradesmen and robotic welders.
Strong leadership and quality assurance are two things Aaron puts at the centre of his role as a Production Supervisor. His commitment to these values can be seen in his diligence in our three-stage checking system at every level and his valuable insights passed to employees through our leadership program.
"I've been in companies where you're scared to talk to your manager – you always tread on eggshells. Here you just walk into the office and talk to everyone. Sevaan is a really nice place to be."
Outside of overseeing a busy workshop, Aaron can be found working on his car or planning his next holiday.