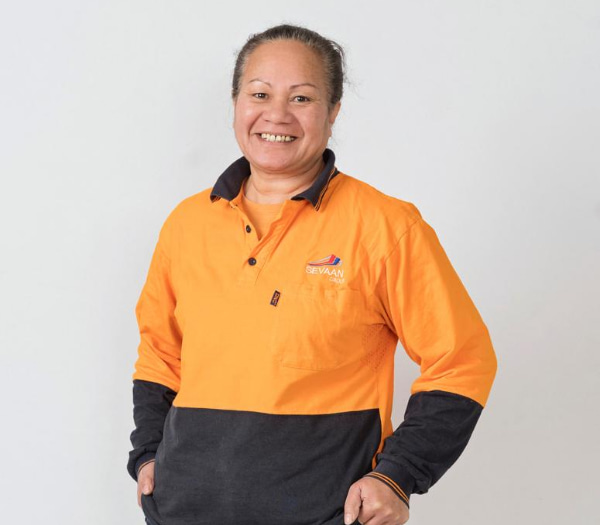 Team Leader – Finishing
Fipe is the epitome of the values we stand for here at Sevaan Group. Who would have guessed that when she walked into the factory 15 years ago to pack some boxes she'd end up in her current role as Paint Shop Supervisor? We're so thankful that she did!
"I just love it here," says Fipe. "The people, especially Jim and Artemis, they treat you like their own. It's like a family. I get along with everybody."
As Team Leader and Paint Shop Supervisor, Fipe manages our powder coating and wet spray finishing. She ensures that the paint specifications match the client's needs, while maintaining the highest quality throughout the whole process.
"I make sure the paint thickness is right, it's painted right and all the colours are right… whatever's necessary. With packaging, we take extreme care in wrapping the client's product so it gets there in pristine condition."
Fipe leads her team by example. By demonstrating extreme care and sharing her expert knowledge with the team, she delivers extraordinary results for our clients.
"Every morning when I come in, I check what jobs we have. If there is an urgency then I'll get the team to see how I do the paint job so it can be done quickly and safely."
When she's not on the factory floor, Fipe loves spending time with her three grandchildren or whipping up a batch of her famous scones.