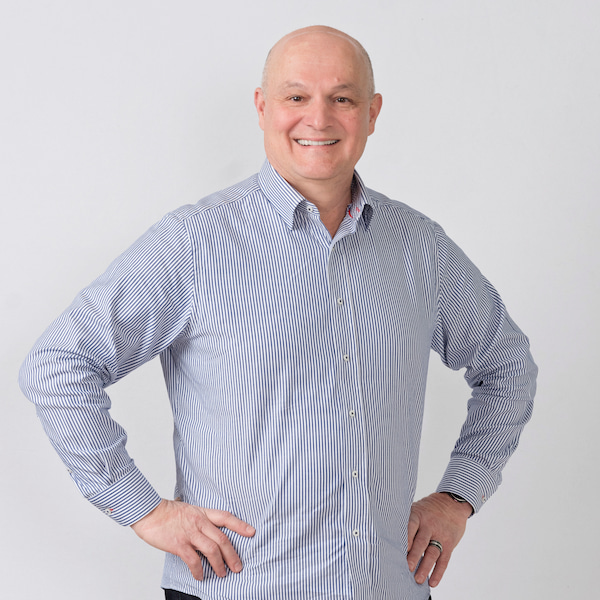 Chief Executive Officer – Co-Founder
"Do what you know and do it well," is a mantra that has served Jim well.
As an engineer with over 30 years' experience in the metal manufacturing industry, his passion is clear: he loves producing quality work for his clients.
"If we're going to make something, we're going to make it perfectly," says Jim. "There's no substitute for perfection. What drives me is coming to work and seeing all the machines running and the sound of the factory. I get a real kick from seeing our products out in the marketplace."
Jim started out as a young engineer in a sheet metal organisation where he was given the opportunity to learn and grow. Then he met his co-founder and wife Artemis and the rest, as they say, is history.
Over the past 20 years, Jim and Artemis have built Sevaan Group into one of the leading metal fabrication and machining companies in Australia. Sevaan Group continues to go from strength to strength and is making ongoing investment in both their highly skilled team and advanced manufacturing technology.
Undoubtedly, it is Jim's passion for technology and his belief in giving back to the next generation that have fuelled Sevaan Group's continued growth.
"I get a buzz out of technology", says Jim. "I like being informed about the latest developments. I like to investigate and visualise what this facility will look like in the future."
For Sevaan Group, the future is an Industry 4.0 Smart Factory – a workplace where high tech unites with highly skilled engineers to provide the best possible outcomes for clients.
And for Jim, the future is just as much about people as it is about technology. He is passionate about giving his team opportunities and building a new model for apprenticeships through the Sevaan Academy.
"I love seeing our team progress, seeing them learn to do something and then perfecting that skill," says Jim. "If in 10 or 30 years from now some of our apprentices can turn around and say, 'I had a wonderful time learning at Sevaan Group,' that will be our greatest achievement."