How Sevaan Group supports Youth Off the Streets – and why you should, too
---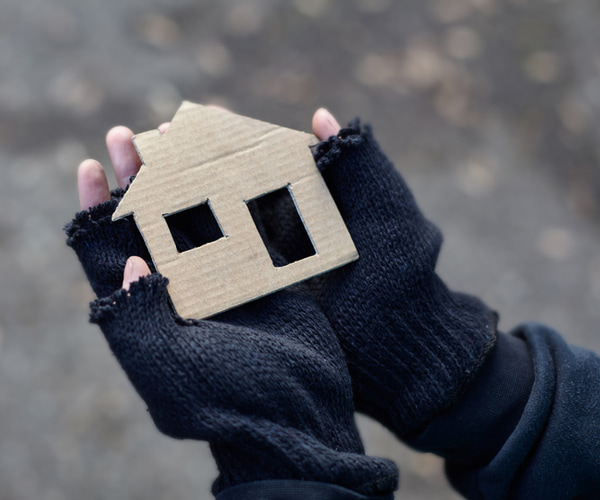 Sevaan Group is a proud supporter of Youth Off The Streets, an organisation that helps disconnected young people turn their lives around and achieve a bright future.
"It's a wonderful initiative," says Artemis Tzakis, Co-Founder of Sevaan Group.
Sevaan Group values innovation in metal fabrication and machining, and supports young people through apprenticeships. And it's via innovation and the incredible dedication of its founder, volunteers and supporters, that Youth Off The Streets has grown to become such an important organisation.
Sevaan Group was delighted to recently attend one of its major fundraisers, the 2019 Youth Off The Streets Gala Dinner.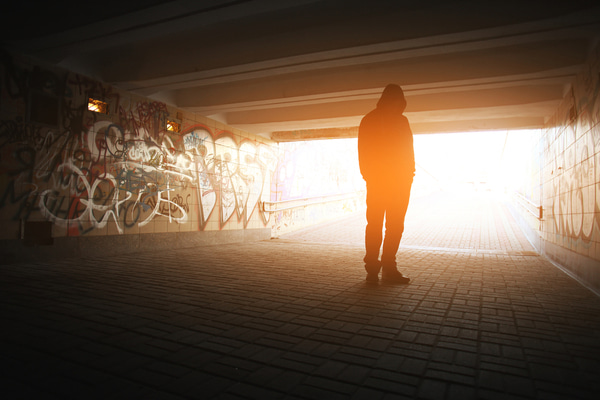 Turning young lives around
Youth Off The Streets helps young people who are homeless, drug dependent or recovering from abuse – in several constructive ways. It covers critical issues like accommodation and treatment programs, and it provides safety, support and steps to individual empowerment.
The company has 35 programs that employ over 200 staff and involve more than 400 volunteers. They incorporate innovative behaviour modification strategies to help young people deal with – and move through – a history of trauma, abuse and neglect.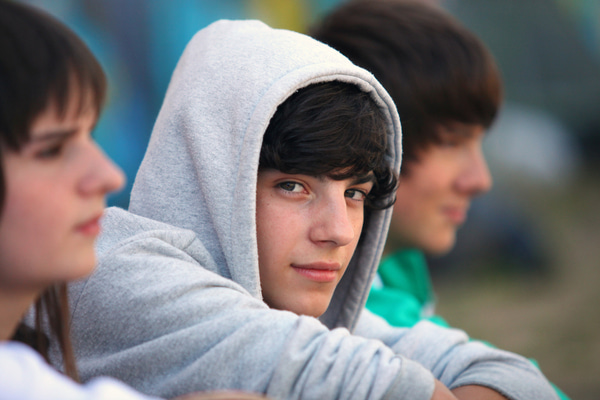 The long-term goal is to break the cycle of disadvantage and help participants move forward to a new and better life.
Youth Off The Streets believes every young person has the right to education, safe accommodation and support.
They provide services that include drug and alcohol rehabilitation, counselling, crisis accommodation, independent schools, youth centres, residential treatment and Aboriginal programs, as well as early intervention in troubled suburbs through an outreach service.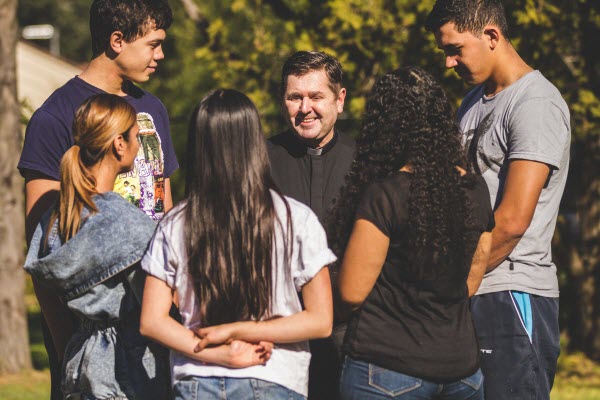 The First Steps to Youth Off The Streets
Youth Off the Streets is the dream of Father Chris Riley, Founder and Chief Executive Officer (CEO), who formed the organisation in 1991. He started with a single food van delivering meals to young homeless people on the streets of Kings Cross.
While there is still a food van staffed by volunteers, the organisation has grown substantially.
Father Riley has worked with disadvantaged youth for over 40 years in a number of roles – teacher, youth worker, residential carer and probation officer. And through Youth Off the Streets, he has helped countless young people to get their lives back on track and start a new life with confidence.
Father Chris believes there is no such thing as bad child, but that harmful environments, circumstances and families can impact negatively on our young – with long-term consequences. He believes every child is entitled to a wonderful life. "We must have the courage to demand greatness from our youth," he says.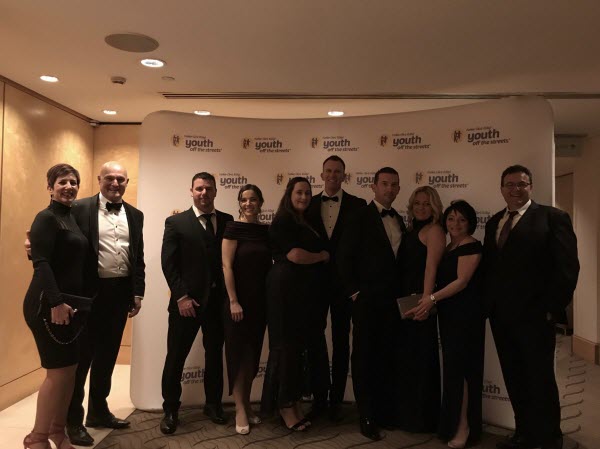 The Annual Gala Dinner
Several of the Sevaan Group team – including Artemis and Jim Tzakos, Steven Varrica, Ben Collins and David Warland – recently attended the 2019 Youth Off The Streets Gala Dinner. It's an annual initiative that raises funds through ticket sales, silent auctions, and a charity raffle that this year saw one guest ride off on a 2019 Harley Davidson.
The dinner was held at the Westin Sydney and began with a welcome to country and smoking ceremony by Uncle Dean, who is also well-known for his community work with young people in Sydney.
There were musical performances by String Diva, the John Field Band and Finnian Johnson, a singer/songwriter who was 2018's winner of Coca Cola's 'Battle of the Young Stars'.
While there was good music, good food and good company, the real stars of the evening were Father Riley and Lex Lutherburrow, Deputy CEO of Youth Off The Streets, who showcased some of the incredible work that Youth Off The Streets does.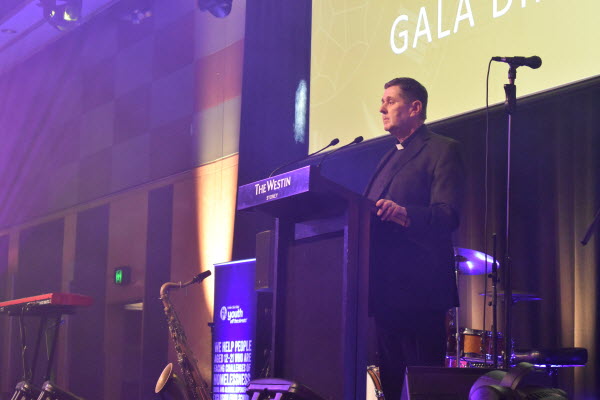 Further ways to offer support
With so many innovative programs, there are a number of ways to support Youth Off The Streets including bequests, corporate donations and fundraising.
The organisation is also currently looking for National Scholarship Program sponsors, with money supporting young people directly through education.
Another fantastic initiative is the 'Buy a Gift' option on their website.
With $10 you can buy a hot meal for a young person, $20 will provide a basic amenities kit, and for just $40, a young person will have a warm bed for the night in the Inner West Youth Homelessness Services' Crisis Refuge.
At the Gala Dinner, Lex Lutherburrow explained the necessity of public support for the work to continue. "Nights like these are crucial for us," he said. "The reality is homelessness rates are increasing and they have been since Father founded Youth Off The Streets so we need to always be looking for new initiatives and ways we can provide support for young people. We wouldn't be able to continue running these initiatives without your generous support."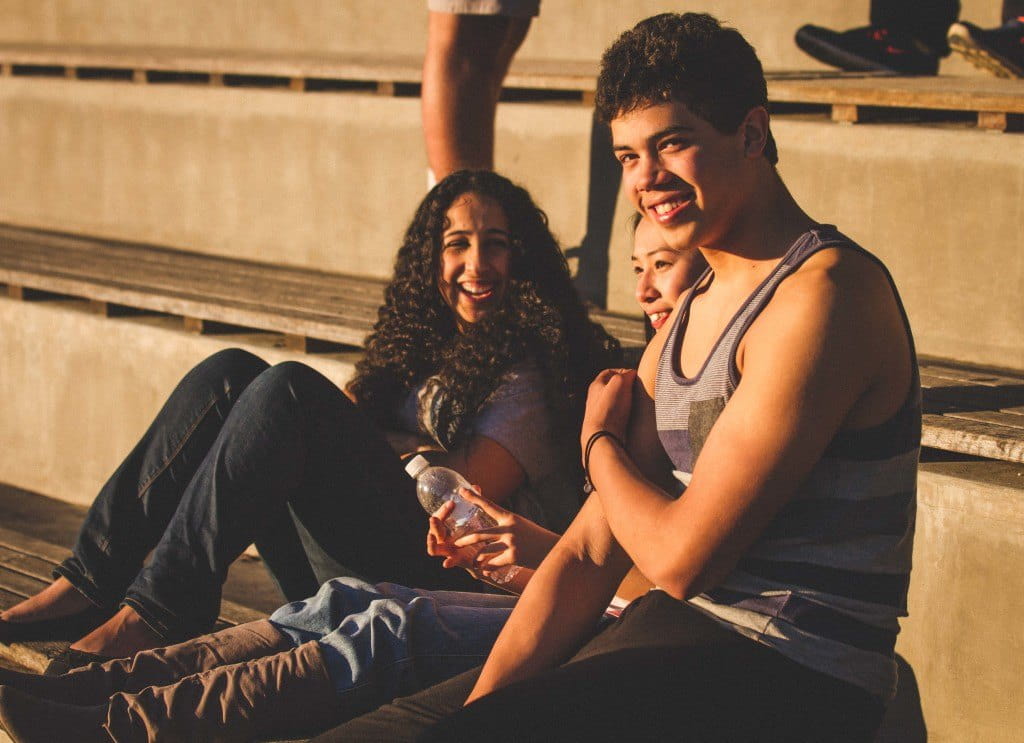 Supporting young people
Sevaan Group will continue to support young people through Youth Off The Streets and their wonderful initiatives including PaTH, which gives participants the opportunity to gain the skills and experience required for employment.
Young people are the future of manufacturing, which is why we also have a next-generation apprenticeship program.
And we're thrilled that several of our early apprentices – including Ben Collins and Aaron Freeland – have stayed on with us and now hold important roles in the organisation.
We are also delighted that our fantastic apprentice, Abbey, is one of the early faces of a brilliant new initiative called Ladies Can Be Tradies. It's a program from the My Gateway group training organisation that encourages women to take up a trade, for more female representation in industry.
Sevaan Group will continue to support community initiatives that are close to our heart, as we continue to produce exceptional design for manufacture and steel fabrication for our clients. If you'd love to join us, we'd love to hear from you.