Sevaan Group completes Conscious Leadership program
---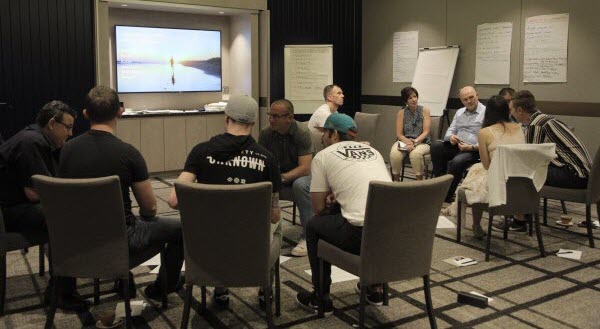 Sevaan Group leadership team have recently completed a 30-month leadership programme, covering authentic communication, dealing with conflict, accountability, collaboration, creating a culture of engagement, and diversity and inclusion.
The program was led by Blaine Bartlett, President and CEO of Avatar Resources, and Peter Matthies from Conscious Business Institute.
"We couldn't be more proud and excited to see our team develop key leadership skills, and reflect the company values," says Artemis Tzakos, Co-Founder and Director of Leadership Development & Marketing.
We also discussed how to show up as a leader, working on our leadership statement, developing a step-by-step approach for culture and building a place of belonging.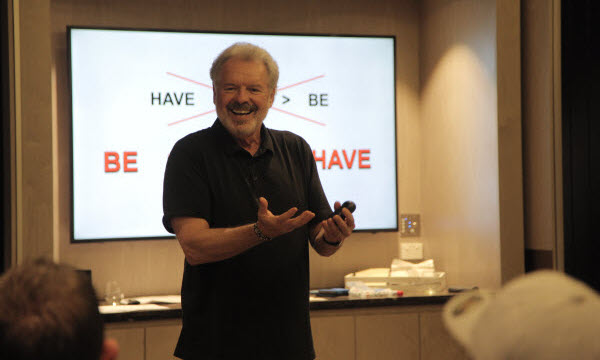 "Our program with Sevaan began almost three years ago, and the idea is organised around the principles of conscious capitalism and compassionate capitalism. How do we involve and engage stakeholders that are beyond the owners and shareholders of the organisation?
How do we ensure that people are feeling part of the organisation? Not just the employees but also the community, suppliers, vendors, customers – they're a part of what we're doing," says Blaine.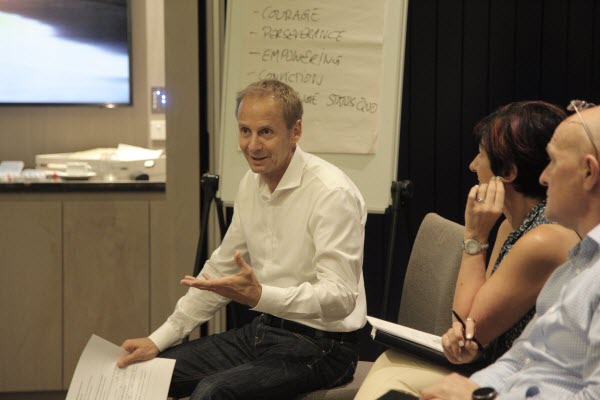 "In that sense, there's a lot of work that needs to be done, because it's a non-traditional approach to business.
Both Jim and Artemis very much subscribe to the notion that the purpose of a business is not solely to make money. It's to make a difference in the world."
Peter adds, "If you look at our world, it's fundamentally changing. People don't just want to make money, they want to feel fulfilment. They want to be engaged in what they do.
So, the question is, can we build organisations where it's not just about making money but also to make people think, 'Wow, there's something really different about that organisation'? One of those elements is connecting genuinely with one another.
It's really about building a company that's more like a family, where we care for each other. So, during the last three years, we've created a whole program to take Sevaan Group through key principles so that they can build this kind of organisation."
Sevaan has built a strong partnership with Blaine and Peter. And the core lessons and elements that Blaine and Peter have shared over the years will only continue to strengthen the business's growth, as well as the leadership mindset of every team member.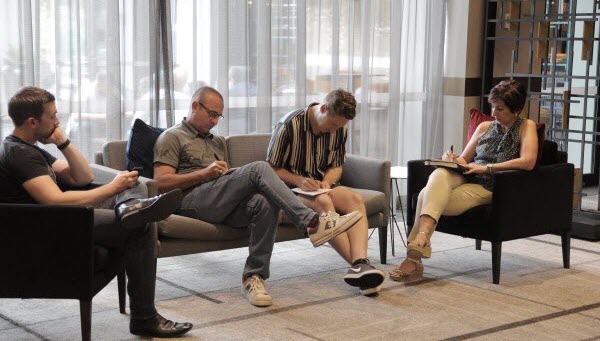 "Jim and Artemis initially contacted me because they had seen some work that I had done and they were intrigued.
So, in our initial conversations, I said to them, 'What you're planning on doing will take some time,' because it's a fundamental shift in consciousness about how you approach running a business and leading a business.
We're also doing this in a traditional manufacturing environment, which is not used to this kind of conversation.
So, to their credit, they were willing to say yes to a longer-term program.  It's an educational process, it needs to be integrated, and we've worked with them monthly for the last three years.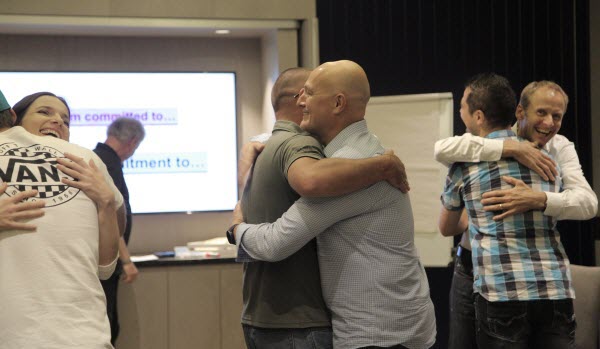 We very much feel as if we're part of their organisation in the sense that we very much want the same thing, we want the same goals.
They've got some amazing ideas for where this company could go," says Blaine.
Peter has also enjoyed working with Sevaan and says that guiding Sevaan along their journey has been incredibly rewarding.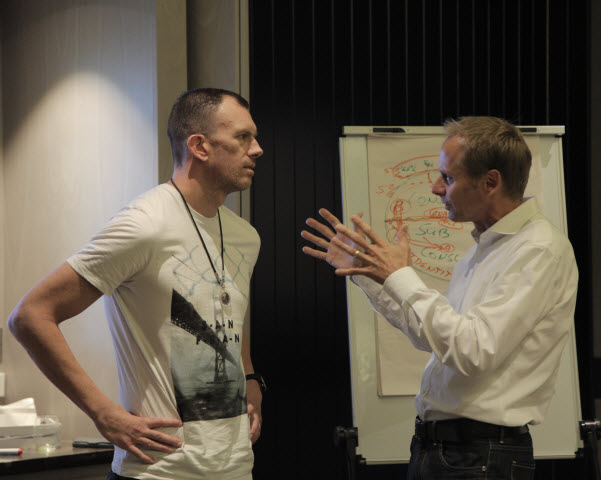 Creating awareness and consciousness in Sevaan
---
"I truly believe it's a partnership on both sides. Jim and Artemis see that things are possible. I think the difference is that many programs run information.
If you want to build something, then you need to do this and you need to do that. However, if you want to change the consciousness of a business, it's not just information. It's really creating a different awareness, and it takes time.
So, we see each other as partners working together, and Blaine and I are guiding them along their pathway. That's why we run these longer programs to help create a different consciousness. If we can change the consciousness of an organisation and how their minds think, then that will have a tremendous effect on the organisation."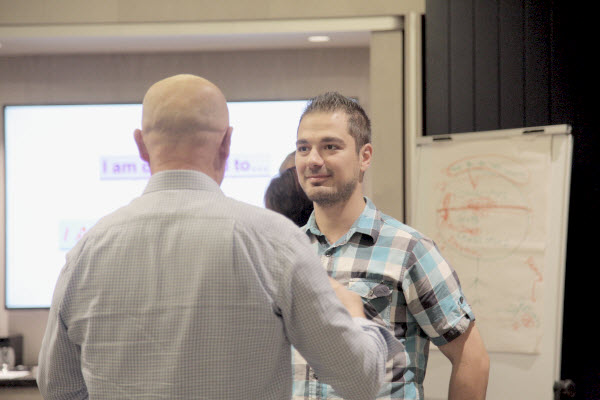 Finding fulfilment and setting new goals
---
Beyond the strength that Blaine and Peter have witnessed over Sevaan's journey, it's the attendees who have found the most fulfilment and satisfaction out of the leadership programs.
For Souren Kirazanan, seeing his team collaborate and achieve a common goal gives him the motivation to make a difference.
"What I enjoy the most from this program is that it feels like we're a family. We're achieving the same goal together because we all want to make a big difference in our world.
I'm learning to take ownership and show care to everyone in my workplace."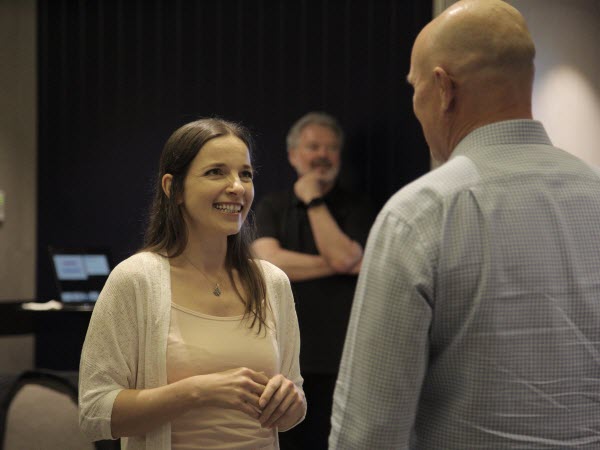 Silvie Jarret also enjoyed the workshop and came out with clear goals that she wants to achieve with the rest of her team.
"I enjoyed it; it was a lot of fun. The exercises were so interesting; we learned a lot about each other. I really enjoyed connecting and bonding with my team. I thought the quality of the speakers was excellent.
There are a few goals that we have as a group that we'd like to achieve. We've put down who's going to be responsible and when we'd like to achieve our goals. There's definitely a lot that we're going to work on. I'm already seeing people working on it, so it's exciting and we're planning a lot of new things for the next 18 months."