Sevaan Group, Gladys Berejiklian – and an exciting future for advanced manufacturing in Western Sydney
---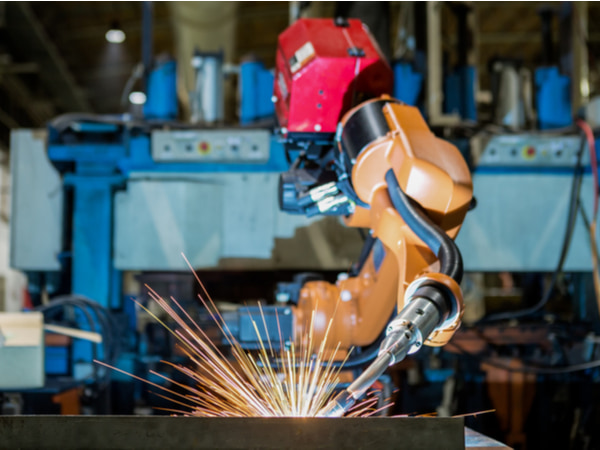 Technology is changing the face of manufacturing. Advanced manufacturing is about to change the face of Western Sydney.
And Sevaan Group is perfectly positioned to take advantage of both – as it embraces innovation and delivers excellence in advanced metal fabrication and machining.
At the recent Western Sydney Business Connection's State of the Region event in Sydney, NSW Premier Gladys Berejiklian outlined the government's vision. "I want Western Sydney to be the advanced manufacturing capital of the region," she proclaimed.
And this bodes well for Sevaan Group – and our clients – who are already ahead of the curve. "The future is bright for manufacturing," says Artemis Tzakos, Co-Founder of Sevaan Group and Director of Leadership, Development and Marketing. "The 'Smart Factory' transformation is happening now… and the opportunities are going to be huge."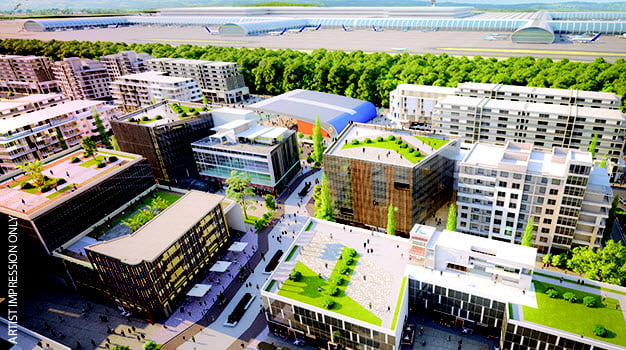 International collaboration
---
The NSW State Government is committed to helping Western Sydney become a centre of advanced manufacturing.
And it is implementing a number of programs – including international collaboration – in support of its plan.
At the heart of its vision is the aerotropolis – a new economic region of industry, housing, entertainment and infrastructure radiating around the Western Sydney Airport. The aerotropolis will take shape over the next few decades and the government estimates it will provide up to 200,000 jobs for Western Sydney.
Premier Berejiklian has signed an agreement with a UK research facility, the University of Sheffield's Advanced Manufacturing Research Centre (AMRC), to become a Foundation Partner at the aerotropolis. And this may provide opportunities for Sevaan Group and other Western Sydney businesses to access up-to-the-minute ideas for metal fabrication solutions.
Future technology for the region
---
One focus of the NSW Government push involves Industry 4.0 innovation.
It's something that Sevaan Group has already embraced, with robotic welders, system integration and a plan for further adoption of cutting-edge technologies such as 3D printing.
The NSW Government believes Western Sydney will become the centre of 3D printing in Australia, thanks to a just-announced joint initiative with GE Additive, the global leader in additive technology, a form of 3D printing that has huge potential for manufacturing.
"3D printing is on the cutting edge of manufacturing globally and this deal will help make Western Sydney the nation's leader," Premier Berejiklian said. She advised 3D printing capabilities will also be part of a new space industry hub at the aerotropolis.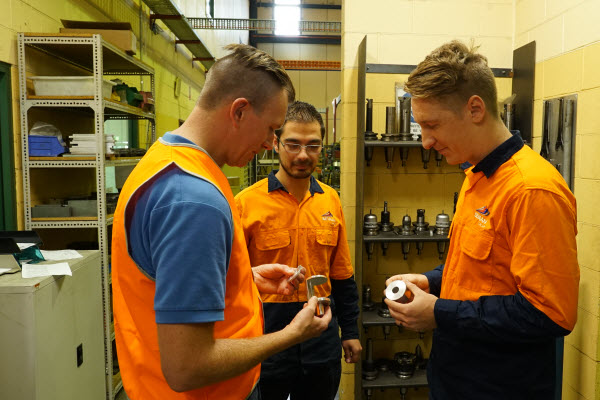 Education at the forefront
---
The NSW Government has also announced a forthcoming partnership with Siemens, the largest industrial manufacturing company in Europe.
The deal will bring advanced technologies and innovations in vocational education and training (VET) to the Western Sydney aerotropolis.
"The NSW Government is committed to building a supply of skilled labour to meet the job needs of the future," according to Premier Berejiklian. Siemens trains around 8,000 apprentices and students in Germany each year, using a combination of on-the-job and classroom training.
It's similar to the training program already in use at Sevaan Group. Our apprentices receive a mix of TAFE training, practical skills in diverse areas including laser cutting, plus supplementary career coaching in areas such as interpersonal skills, teamwork, results-based thinking – and responsibility.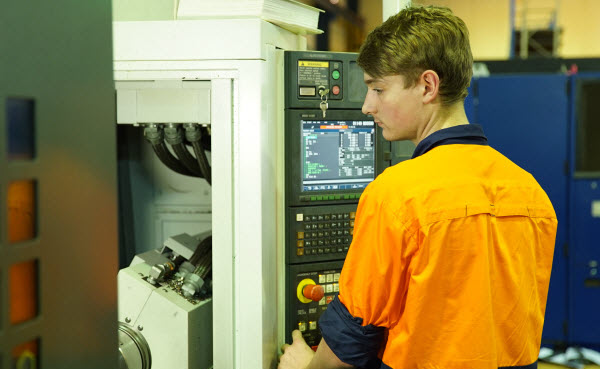 More jobs, better careers
---
Reflecting Sevaan Group's position, the NSW Government also believes manufacturers need to be at the forefront of emerging and new industries – and a push to support a manufacturing capital in Western Sydney will mean good things for the workforce.
"Someone running a robot in the future may be qualified halfway between an engineer and a tradie," Premier Berejiklian says. Sevaan Group Co-Founder Jim Tzakos has already spoken of the possibilities for a more engaged and skilled workforce where machine operators may become programmers.
"We aren't robots. We use our minds to create," Artemis says, "so we will always need people. It's up to us to work out how to do it the best way for our team."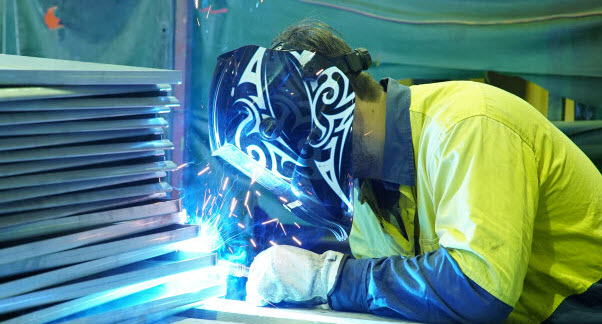 Sevaan Group is ahead of the curve when it comes to Industry 4.0. Artemis and Jim Tzakos, Sevaan Group Co-Founders, have started to build a 'smart factory' that blends new technologies, such as robotic welders, with our engineering and trade expertise.
With more support from the NSW government – for local businesses as well as international collaboration – there is huge potential for Western Sydney to become a hub for advanced manufacturing. And Sevaan Group will be at the forefront.
If you'd like to join at the leading-edge of exceptional steel fabrication and machining solutions, then we'd love to hear from you.