Industry 4.0 starts with System Integration - Are you Riding the First Wave?
---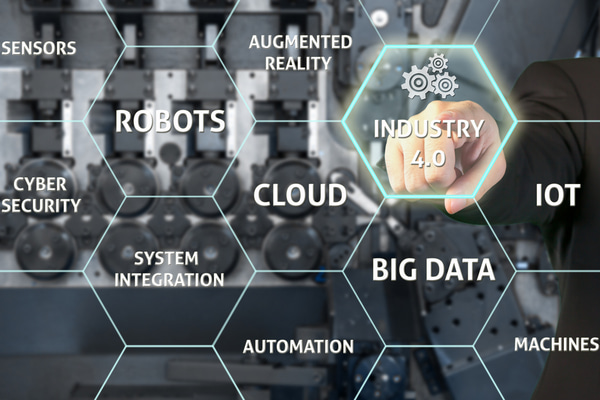 Industry 4.0 is here. And right now, it's revolutionising every industry worldwide. For Jim and Artemis Tzakos, founders of Sevaan Group – and key proponents of industry 4.0 for manufacturing – the first wave of Industry 4.0 slipped in with little fanfare … but is already making an impact. It's called system integration.
"We started the journey about seven years ago, without even realising it," says Artemis Tzakos, Director of Leadership Development & Marketing. And it began slowly and prudently.
"We had an idea for our company, but was it clear to us from day one? No, it evolved. What we did know was that we wanted to grow – and that we liked to innovate."
System integration is one aspect of Industry 4.0 that is likely to flourish. It can improve efficiency and effectiveness – for premium customer results. And it's already helping Sevaan Group create exceptional design for manufacture, and superior steel fabrication solutions.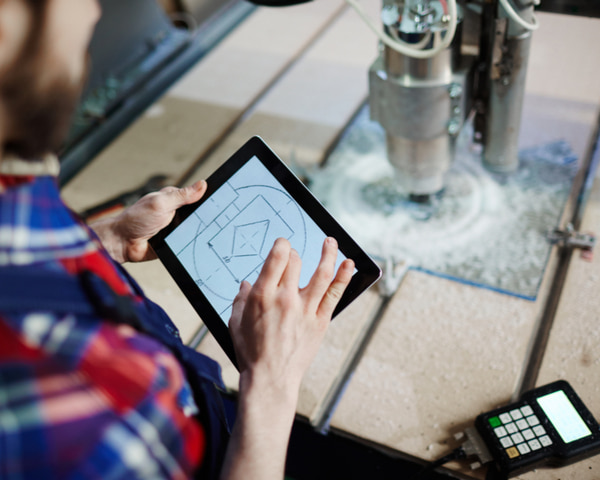 So what is system integration?
---
Industry 4.0 is about the immersion of digitalisation technologies into traditional spaces.
And system integration is a perfect example. It's when machines meet – or talk to each other. So while robotics are making an impact in steel fabrication and other industries, and artificial intelligence promises exciting things in years to come, system integration is more subtle – yet equally exciting.
Very simply, system integration might be the addition of a new technology – such as software – into current workplace machinery or systems. Digitalisation technologies such as these are impacting metal fabrication and other industries globally. The result is smarter, faster and even more precise metal manufacturing processes.
How system integration is working at Sevaan Group
---
Jim Tzakos, CEO, has been watching Industry 4.0 develop over many years – and he believes software is making the biggest impact. Here at Sevaan, we're integrating new software into our ERP (Enterprise Resource Planning) system, which tracks all business functions.
"We installed our ERP system four years ago" says Jim. "We've spent tremendous amounts of time and money implementing it and now it's delivering excellent results, so we don't want to start from scratch."
What we do want is seamless integration – to install complementary software that ideally also provides multiple benefits.
"One thing we're installing," says Jim, "is a system that monitors our current machines. We can see which work centres operate efficiently, and which don't. We can get to the root causes. People assume the problem is people but it's not necessarily the operators. It could be the materials or the machine itself. There are a lot of other options to explore before blaming people."
Benefits of system integration for Sevaan Group
---
The benefits of system integration for Sevaan Group's steel fabrication and machining are twofold. Internally, there's a better understanding of production process, timeframe and costs. And there's improved accuracy – and valuable information – for customers.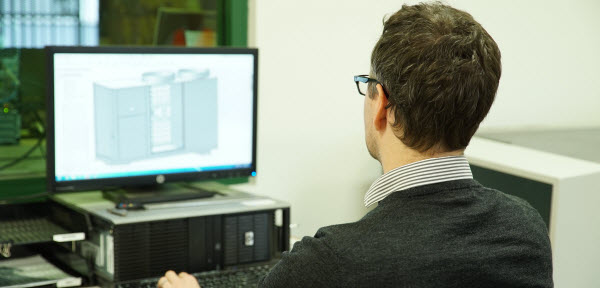 "It's about visibility and transparency," observes Jim. The integration of new software provides precise tracking capability.
"It collects data – and analyses it. What that gives us is 'big data' and advanced analytics for better planning … and it improves reliability and delivery 100%."
According to Jim, a clearer understanding of machine efficiency has multiple benefits for customers. We will have precise details on how the machine is being utilised including aspects such as downtime and electricity consumption … so we know how to improve processes for faster production.  And we can track manufacturing stages and timeline more effectively – to help clients plan deliveries.
In the future, there may be even more ways to help. "We're collecting all this data. The question is what to do with it," says Jim. "We may get to the stage where customers can log in and track every stage of the metal manufacturing and machining process."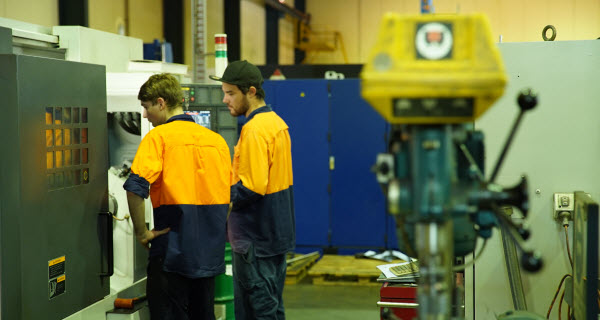 Bringing Industry 4.0 to Sevaan Group
---
For Jim, Industry 4.0 is a gamechanger. He has attended Euroblech, the world's largest International Sheet Metal Working Technology Exhibition, for over ten years. And he has watched Europe embrace Industry 4.0.
"European manufacturers have been very quick to adopt new technologies. Australia has been slower on the uptake." That's now changing.
Australian manufacturing is still small by international standards, so cost is one factor.
"Obviously there's a lot of expense involved. You can overspend very easily and not get the reward you are looking for," advises Jim. "Some people forget how much infrastructure you need – and without proper training, there's no-one who can use it." So careful planning is part of any innovation.
Sevaan Group is embracing Industry 4.0 and beginning to build a 'Smart Factory' that blends the best of digital technology with our exceptional engineering capability. So with system integration – and more Industry 4.0 developments – we'll continue to provide exceptional metal manufacturing and machining for leading national businesses and innovative product designers.
If you're interested in precision metal manufacturing that's ahead of the game, please get in touch. We'd love to discuss what our smart factory – and smart thinking – can do for you.