Sevaan Group creates unique centrepieces for My Gateway Awards night
---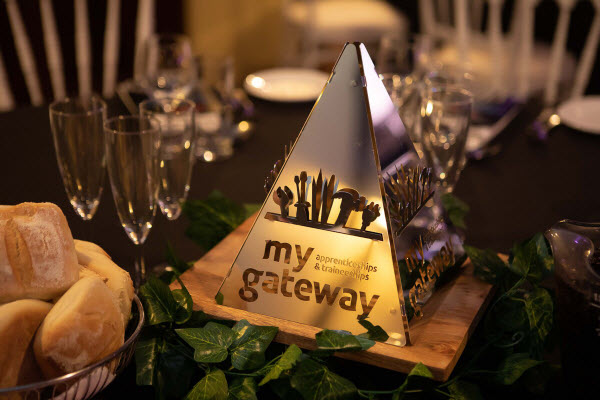 Sevaan Group supplies precision metal manufacturing, including design for manufacture, prototyping and laser cutting to regional NSW and the greater Sydney region. And we're proud to support fellow Western Sydney businesses such as group training organisation, My Gateway.
We've had a number of apprentices come to us through My Gateway, so we were delighted to be involved in their 2019 Apprentice & Trainee Awards night.
My Gateway has supported Sevaan Group with a number of apprentices who have become valuable members of our team, contributing to our superior metal fabrication and machining. In return, we were thrilled to supply fabricated steel table centrepieces for the awards night… and an ample version of the same design for centre stage.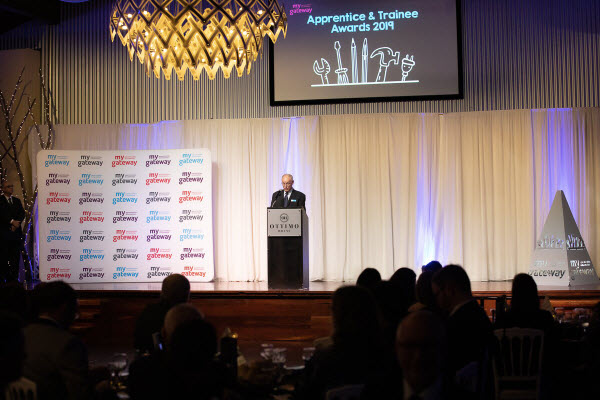 The My Gateway Apprentice & Trainee Awards
---
Held annually, the My Gateway Apprentice & Trainee Awards pay homage to the young people – and supportive business – who make the programs such a success. Sevaan Group's Head of Production, Ben Collins, and Matt Preston attended this year's event held at Ottimo House on Friday 1 November.
Our laser cut pyramid-style centrepieces graced every table, with the larger version a star attraction on stage.
And My Gateway was more than happy with the result, with a shout out to Sevaan Group on social media. "We would like to say a big thank you to one of our host businesses, Sevaan Group, for creating these amazing table centrepieces for our recent Apprentice & Trainee Awards. They also created a larger version for the stage, which looked spectacular!"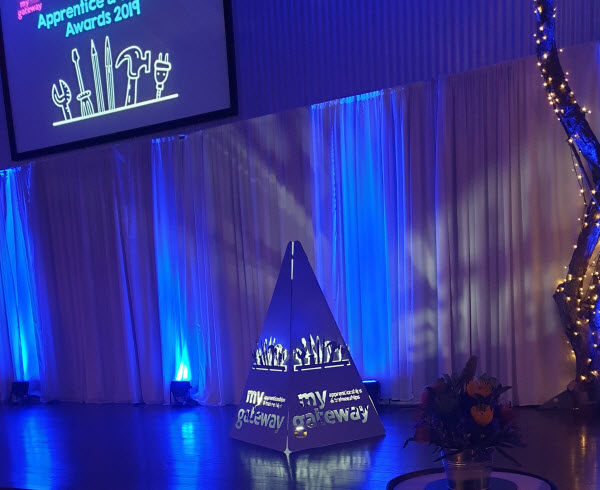 Established in Campbelltown in 1982, My Gateway matches trainees and apprentices to quality industry placements.
It helps apprentices find the ideal business to start their careers… and it helps employers find valuable apprentices for their businesses.
According to Shelley Bullock, My Gateway CEO, it's also about providing long-term assistance through the apprenticeship. "We mentor – and provide ongoing support – to both apprentices and host organisations," explains Shelley.
My Gateway also runs a number of industry programs – and our fabulous apprentice Abbey Lyden is part of one of their most innovative. The 'Ladies Can Be Tradies' program supports females to move into apprenticeships in traditionally male-dominated industries. Shelley describes it as an awareness building program for industry… and it's an ideal way to support women in metal manufacturing. "It's important to encourage young women to follow the career paths they are interested in and to feel comfortable and confident in a trade," explains Shelley.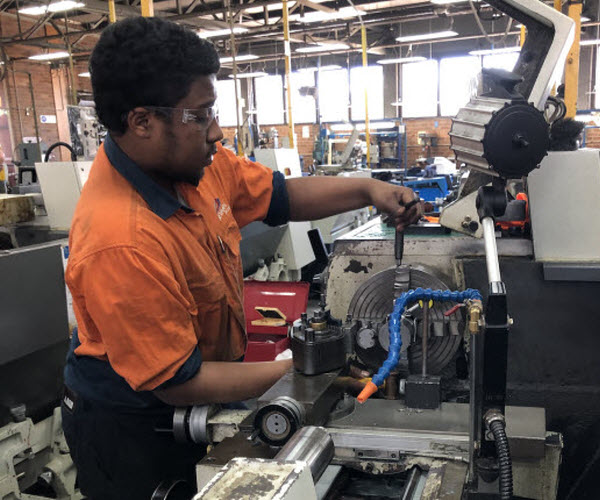 Sevaan Group has been partnering with My Gateway since 2011.
We've had a number of apprentices come to us through My Gateway… and contribute across diverse business areas.
Currently we have three on our team. Abbey is a first year Sheet Metal apprentice, Rahim Ahmad Junior is a second year Fitting & Machining apprentice, and Joshua Stubbs is a Fitting & Machining apprentice who will be completing his qualification in just a few months.
Steven Varrica, Chief Operating Officer at Sevaan Group, believes quality apprenticeships are vital to address a skill shortage across the metal manufacturing industry and it's also important to partner with a quality training group. "My Gateway has been our preferred partner because they understand our requirements," explained Steven. "I have had a longstanding relationship with their team members who tick the box on caring for the apprentices, as they see them not just a number but as someone who can contribute to society."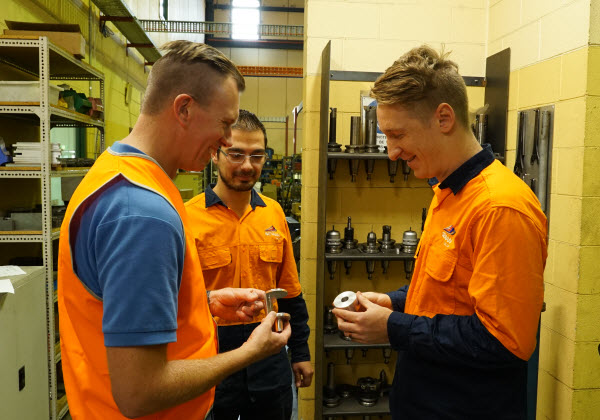 There will be more engaging work, more career opportunities and the chance to play a significant role in superior metal fabrication and machining across Sydney and NSW.
To that end we have established a supplementary in-house training program that delivers both practical experience and career skills including teamwork, communication and leadership. Our training continues through career progression too, with our management and supervisory teams having access to leadership programs in areas including personal growth, communication and sales training.
Sevaan Group is always looking for passionate and dedicated team members. If you'd like to build a career with us – or if you need superior metal fabrication, laser cutting or precision production – then we'd love to hear from you.