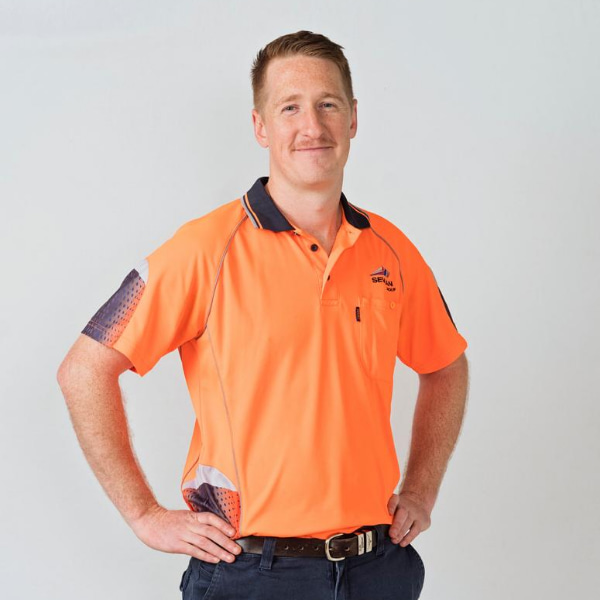 Team Leader – Production
When you speak with Matt, his drive and focus are readily apparent.
It's also clear that he loves a challenge, no matter if it's a 10km uphill hike, encouraging his team to deliver above and beyond expectations or pushing the business forward and embracing new technology.
"I like to see progress," says Matt. "I like to get to the end of the day and feel like I got somewhere. I can see from the growth of the business we're making a difference. When people think of Sevaan Group as growing and progressing, I like to think I've had a part in that."
As production team leader, Matt manages the engineering office and the CNC machines, and makes sure everything runs smoothly in production.
But his background is in design and he still loves the chance to get in front of the computer and draw on SolidWorks.
What really excites Matt is the future and opportunity of new technology.
"I'm looking forward to us having even more technology. Right now, nothing's too hard and we always strive to accommodate a request from a client. But I'm always looking at how we can do more."
While Matt has a laser-like focus when he's on the job, he also relishes the relaxed and friendly culture of Sevaan Group.
"We all have a laugh together," says Matt. "We enjoy working as much as we love a joke. I think that one of the reasons it works well is that no one is too serious about their own agenda. Every level has a good relationship with each other. I think we've made a pretty good environment here for people to be open and have a good day at work."
And when he's not at work, Matt's clocking up the kilometres hiking in the Blue Mountains and enjoying time with his young family.