Industry 4.0: the change, the challenges… and the rewards
---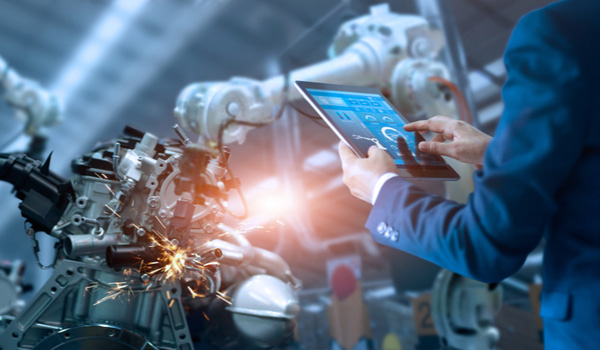 The future of smart metal manufacturing is Industry 4.0. It's the fourth industrial revolution, a development that is being felt in every sector of industry internationally. And like every ground-breaking global transformation it has its challenges… including some you might not have expected.
Artemis Tzakos, Co-Founder of Sevaan Group, believes confronting the challenges will definitely reap benefits. "We started the Industry 4.0 journey many years ago. There have been challenges – for us, for our staff, for the industry. We had to take a leap… but the rewards have been incredible."
For Artemis and Co-Founder Jim Tzakos, there have been four main challenges: finding the skills and knowledge, planning capital investment, changing company culture and understanding changing markets.
Artemis and Jim believe Industry 4.0 is a smart choice – and crucial for the future of the manufacturing industry. And that's why they have met every challenge head on… for the benefit of our company, our staff and our customers.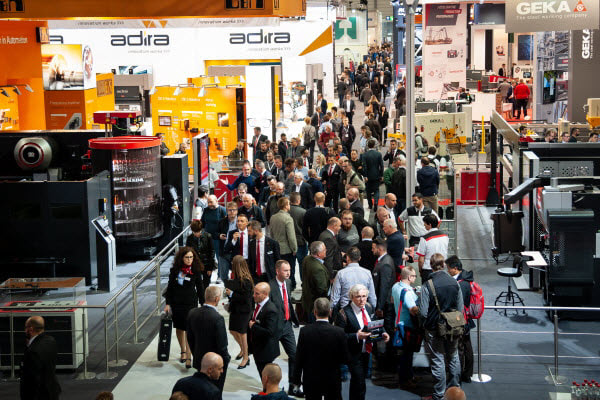 The first challenge – skills and knowledge
---
For Jim and Artemis, one of the first challenges in adopting Industry 4.0 was knowing where to begin – and finding the confidence to start. It was about moving forward with a mindset that was ready for change – a growth mindset.
Once they realised Industry 4.0 would be central to the future of metal fabrication, there was no choice but to embrace it.
After adopting the new mindset and committing to technological change, the next phase was to look for the technology that best fit Sevaan Group's needs – from robotic arms to advanced software that can integrate with current machines to improve processes. And to that end, Jim has attended trade shows such as Austech in Australia, and EuroBlech in Germany for the last 15 years.
"For us to stay in the industry and thrive, we need to be flexible," states Jim, "and to become flexible, we need technology. And that's why these events are so important. You can see what's happening, identify the changes that are occurring in the manufacturing industry, here and overseas."
Keeping abreast of industry changes and understanding which technology is available are key to helping Sevaan Group stay at the forefront of advanced metal manufacturing.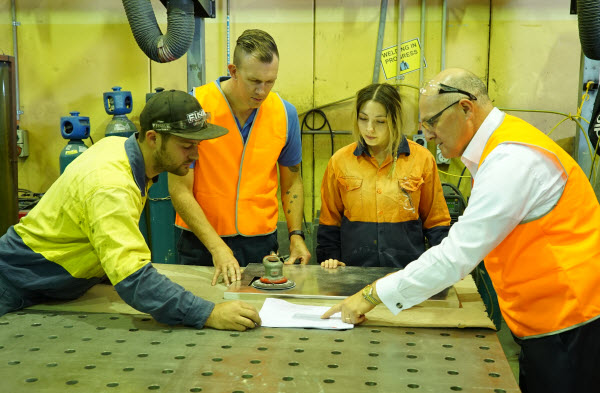 The second challenge – capital investment
---
A second challenge in adopting cutting edge technology is capital investment. Technology often involves a major financial outlay … in several ways.
"Some people forget how much infrastructure you need," explains Jim, "and without trained staff, you have no one to use it. You can overspend very easily and not get the reward you are looking for."
It's why technology selection is crucial. At Sevaan Group, we have incorporated software, for instance, that links to traditional machines to accurately measure usage. "The sensors are able to tell us which work centres are operating efficiently, and which aren't," says Jim. "It helps us get to the root cause which might be the materials or the machine itself. Machines can help us gain awareness of machine efficiency."
Understanding the best technology for your organisation – and prioritising it – is essential to effectively control capital investment, which is not just about money for the right technology but about infrastructure and training. Jim believes it's also important to be prudent with purchases, work in stages, and where possible, build up trusted relationships with suppliers.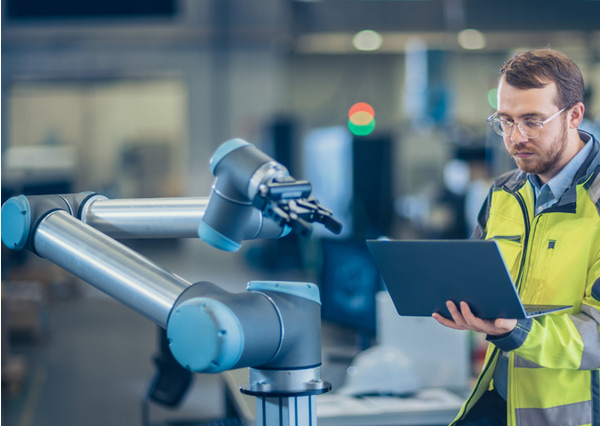 The third challenge – company culture
---
For Artemis and Jim, one of the biggest challenges was one they hadn't fully anticipated – company culture. For many people, new technology poses a potential threat in terms of job loss or uncertainty for the future.
According to Artemis, that's why it's essential to work with staff through major changes. "It is impossible to make significant changes when there is a culture of fear," she says.
Sevaan Group staff are aware that Industry 4.0 won't be about taking jobs but about upskilling to work with new technologies – with plenty of potential career benefits. Machine operators may work instead as programmers. And there will be a need for extra engineers and analysts in manufacturing.
For Sevaan Group's team, new technology will likely bring more engaging work, more career opportunities and the chance to be part of an exciting workplace.
The fourth challenge – changing markets
---
The fourth challenge Sevaan Group has encountered is changing markets. "The markets are changing so fast and becoming truly global," says Artemis. "And more dynamic," adds Jim.
With customer and supplier coming together from anywhere around the globe, the question is how to embrace it.
For Sevaan Group, the obvious answer is with client and supplier partnerships. New technology may allow better production, for instance, data that can be shared with customers to help them anticipate costs and timeframes. And building relationships with suppliers has enormous potential.
"Innovation requires a growth mindset," says Artemis. "When you believe industry is dying, it creates fear, and an 'us versus them' mentality that is counterproductive to growth. We need to work together as a company … and also work with other companies in order to thrive. If we become partners rather than competitors, it will lead to exceptional manufacturing in the long term."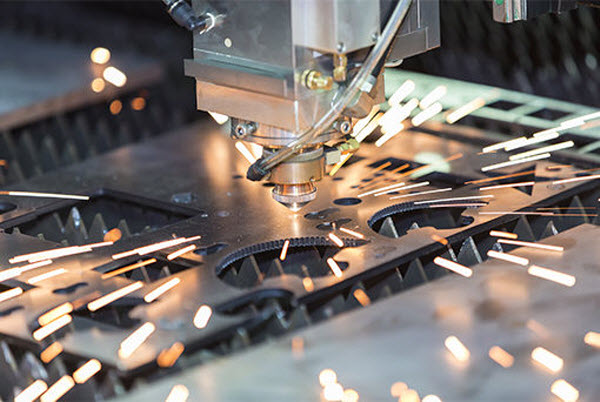 Creating opportunity from challenge
---
As metal manufacturing moves into the future, there will be financial, cultural and other challenges.
Jim and Artemis suggest that one of the most successful ways to navigate those challenges will be something that every company needs – good leadership. Jim and Artemis believe it will take time, but that change will come with effective and empathetic management.
"We need to understand how these changes relate to our organisation, how they directly impact the shop floor – and then we look for positive solutions."
As Artemis explains, "We understand change can be difficult – but it also brings so much opportunity. Industry 4.0 is innovation … it's about solving bigger problems in creative ways. And that really excites me for the world."
Sevaan Group believes Industry 4.0 can play a central role in superior design for manufacturing and precision production. If you need excellence in metal fabrication and machining, why not get in touch and join our Industry 4.0 journey.