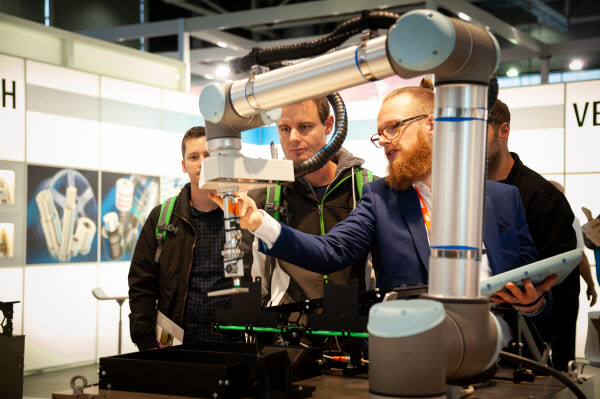 Sevaan attends Austech 2019 and EuroBLECH 2018
---
As a leader in metal manufacturing solutions, we're committed to quality and innovation. And one way we stay on top of both is by attending world-class industry exhibitions. The recent Austech 2019 in Melbourne and EuroBLECH 2018 in Hanover, Germany, showcased leading global trends in metal fabrication technology.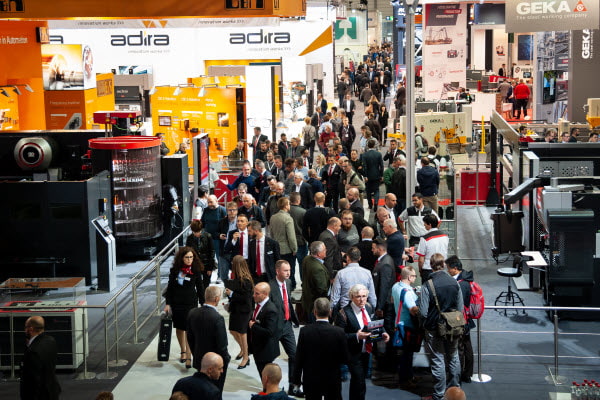 Manufacturing stars in Melbourne
---
Austech is Australia's Advanced Manufacturing and Machine Tool Exhibition. And for this year's event, industry reps flocked to the Melbourne Convention & Exhibition Centre over four days in May.
On show were the latest in reverse engineering, digitalisation, 3D printing, air technology, laser equipment and more.
Ben Collins, Head of Production, and Steven Varrica, Chief Operations Officer, attended on the company's behalf – and report on a couple of their top finds.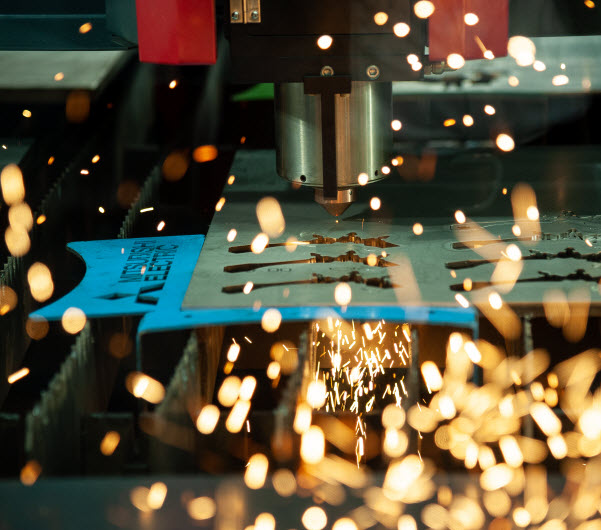 Machinery for better efficiency
---
"It was pretty good this year," says Ben. "I was looking for equipment that we might not have been exposed to that could improve processes. That's our focus – improving processes for better efficiency."
For Ben, one area with huge potential is 3D scanning and printing. "I was assessing 3D scanning prototypes for reverse engineering of components. The technology allows us to verify and measure parts during the machining process – making it much more streamlined."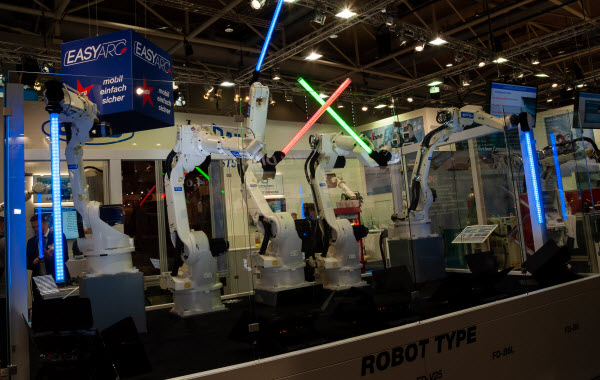 For Steven, the biggest focus was on new digitalisation software. "We're looking at software to run in conjunction with our current ERP (Enterprise Resource Planning) system – and there's one that fits into what we call the 'heart' of our system. We currently track the time spent on jobs by looking at when an employee clocks on or off a machine. This software does that and much more."
The potential, according to Steven, lies with "utilisation of equipment and efficiency of utilisation." Precise machine measurement will help with quotes, scheduling, on-time delivery and overall efficiency of metal manufacturing processes. "In addition, we can track machine usage to see if we have the right machine for each job – and if it's being utilised properly. If the best machine isn't used efficiently, it's not effective."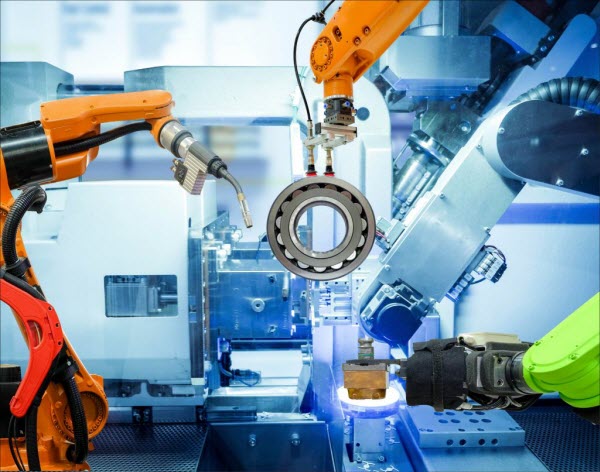 EuroBLECH – the latest in European manufacturing
---
CEO and Co-Founder Jim Tzakos has been attending EuroBLECH for 15 years. Held biennially, it's the world's biggest showcase of advanced metal manufacturing technologies. "It was great to see the positive energy and confidence this time. Manufacturing isn't dying, but it is operating on smaller levels… and Industry 4.0 is making the biggest impact everywhere."
Sevaan is embracing Industry 4.0 with plans for a 'Smart Factory' that blends the best of digital technology with engineering capability. "Industry 4.0 is a game changer," Jim believes, and he values the chance to see the full suite on offer. "To give you an idea of the scope, take the Sydney Exhibition Centre at Darling Harbour," he says. "One pavilion at EuroBLECH is twice the size of the full exhibition centre – and there are 15 pavilions! You need a good four to five days." The payoff for event overload is the chance to see not only the best tech in the world, but consumable supplies and raw material supplies that aren't available in Australia.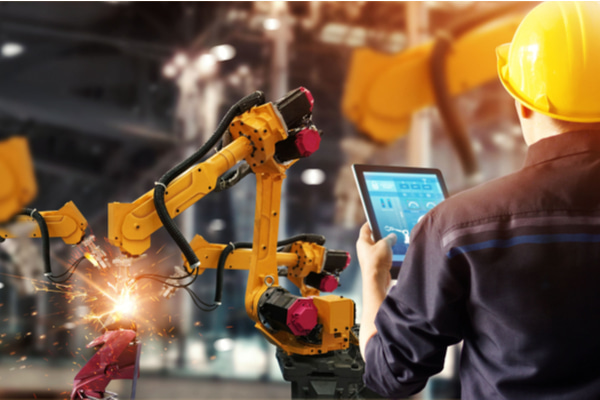 Practical applications for Industry 4.0
---
At EuroBLECH, Jim was able to see how Industry 4.0 is capturing Europe and he believes software is making the biggest impact. "At Sevaan, we've spent tremendous amounts of time and money implementing our ERP system. It's running how we want it, and now it's a case of integrating new technology into our system to manufacture efficiently and effectively."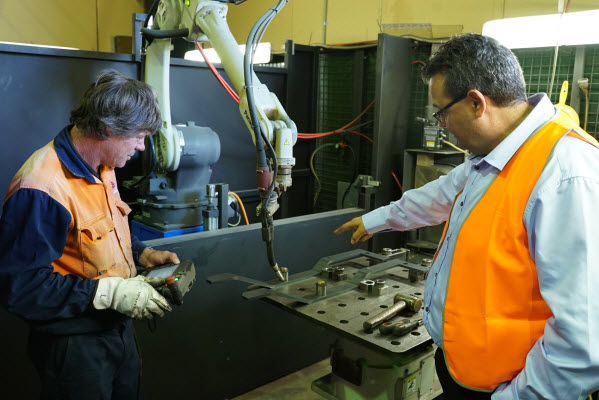 Also on the agenda was robotics. "Technology is making machines more robotic," Jim observes, "but for us it's not about replacing people. The interesting thing is that people will naturally progress. They'll adapt to new technology and up-skill. Take our youngest employees. They constantly have an iPhone in their hand. If you give them a machine with a similar interface, they love it.
At EuroBLECH, I saw how robotics can streamline functions – and let us run the facility for longer hours." He observes that manufacturing in Australia is low volume/high mix – a high number of low volume orders – and that leads to increased costs because of set-up time. New technologies will limit that set-up time, increase production ability and reduce costs.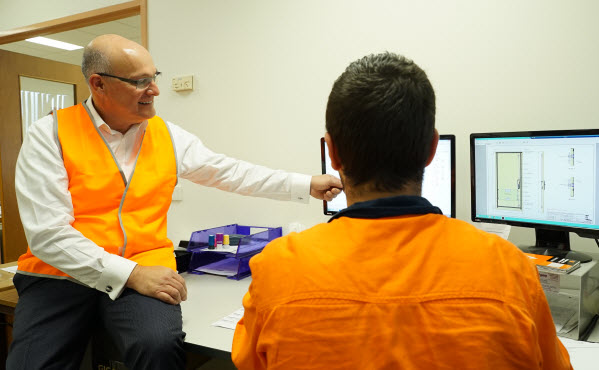 Ben sees the ongoing potential in trade exhibitions like Austech and EuroBLECH. "It's a little bit like window shopping for manufacturing. The events are worthwhile because there's a lot under one roof."
Steven agrees. "I've been in the industry for 35 years and I've been to lots of conventions. It's also good to get in a room with people who talk the same language. It's open and collaborative."
Jim notes that the technology in Europe is years ahead of that on show in Australia – but sees the necessity of both events. There's a lot of government support for manufacturing overseas, and the volume is huge. Without that here, we can't afford the cutting-edge metal machining technology from Europe, but it's important to know what's on the horizon.
"For us to stay in the industry and thrive, we need to be flexible," Jim observes, "and to become flexible, we need technology."