Which metal finishing is good for each industry?
---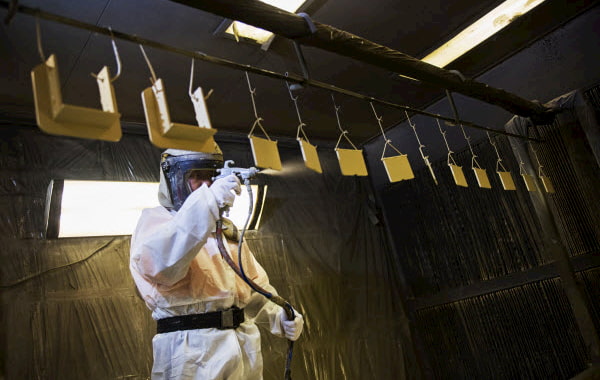 Metal finishing is a surface treatment that alters the properties of steel products.
And for a manufacturer or engineer, there is an endless list of different types of finishing processes that fulfill a variety of functions, both practical and aesthetic.
Choosing the best finish for a specific structure or product requires an in-depth knowledge of the various processes, their advantages and disadvantages and what specific conditions they suit best.
Understanding which finishing method is best suited for each industry will ensure that your project or product will achieve its optimal use. At Sevaan Group, we know that quality finishing is vital to ensure your product meets industry standards and performs perfectly in accordance with your specifications.
We take a look at the various benefits of finishing, why each finishing method is unique for different industries and how to choose the right finishing method for your product.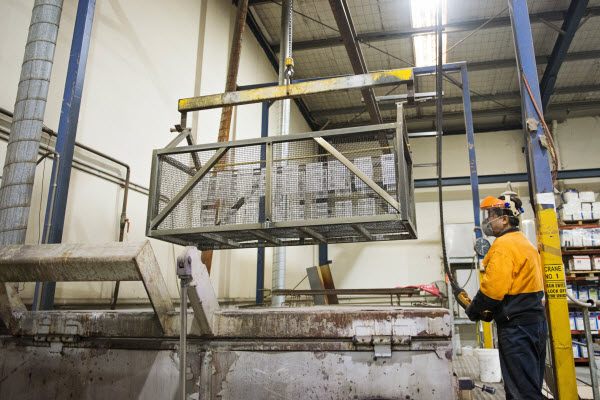 The various benefits of finishing
---
There are many details and decisions that go into manufacturing a steel or metal product successfully, but choosing the proper metal finishing method shouldn't be an afterthought.
While there are many finishing types, all of them involve the process of applying a layer to the surface to treat the exterior of the product.
And each method provides unique and different results, as well as a variety of benefits and disadvantages. For example, finishing metal can achieve a desired look and surface texture of a design. Finishing can also add protection from corrosion and tarnishing and increase thickness, strength, hardness and durability.
The objectives of finishing don't stop there… finishing also improves electrical conductivity and torque tolerance, makes it easier to solder, increases chemical resistance and so much more.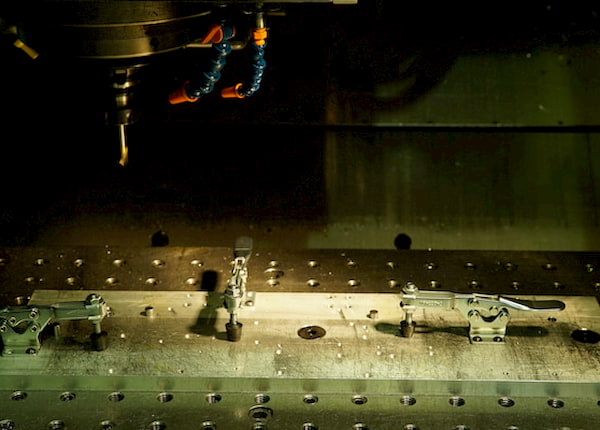 Product applications and environments
---
As Chief Executive Officer and Co-Founder Jim Tzakos says, choosing the right finishing method all depends on the product's application, what environment it's exposed to and unique industry requirements.
"Customers who are working with hard-wearing surfaces or need their product to be resilient to the elements in the marketplace, tend to lean towards powder coating because it offers many different types of options.
But you need to consider if your product is being used for interior or exterior environments. And of course, the customer's material needs to be prepared. The preparation can either be through phosphate solutions or design phosphating, so there's a lot that needs to be considered before choosing the exact finishing method you need.
There are also other solutions like chromium based solutions that can be used for bonding powder to aluminium. There's also wet spraying, and this is a common finishing method that the military tends to use. That's because wet painting offers special colours like sandy, desert storm colours or different shades of green that best suit the military's requirements.
Then there is also plating, which is generally used for electronic fixtures as they require environmental protection. But they can also be galvanised, and there are some metal components that are conductive with plating, while other metals are non-conductive with plating. So choosing the right finishing method really depends on the customer's application."
For industries like agriculture, both powder coating and wet spraying can offer the right finishing solutions.
Jim says, "If the component is small enough to fit into a powder coating line, then it can work. Otherwise, you can use wet spraying as agriculture tends to have a lot of large machines. So choosing wet painting and letting it air dry is a good option."
But it's interesting to note that powder coating has also become a popular solution, particularly for the automotive industry.
"Especially overseas, it's becoming very common to powder coat cars instead of wet spraying because powder easily bonds to the material because it's electrostatic. So you have positive and negative charge between the actual powder gun and the vehicle.
Technology is really progressing towards powder coating and it has been for quite some time."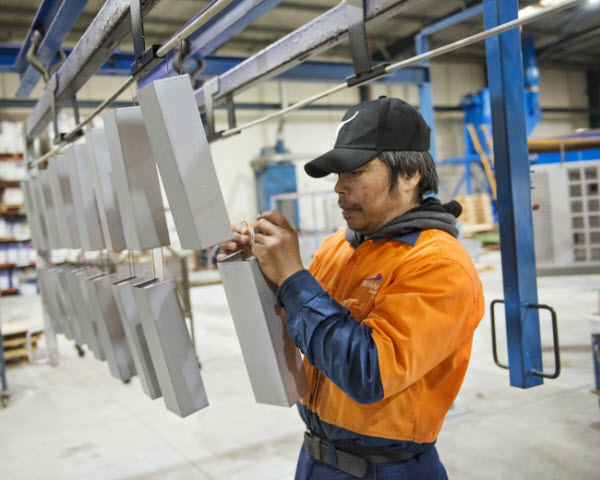 Choosing the right finishing method
---
Simply picking the finishing method that you know won't necessarily reap the best results for your product.  Selecting the finishing for different metals involves considering a variety of factors to find the solution that's right for your particular project, part or product.
Jim believes it's important to take a step back and ask yourself key questions before making any decisions. Jim says, "It's really important to understand what the functionality of the component is. What is its purpose?
 What is the application of the product? Will the product be subjected to a salt atmospheric environment? Is it going to be exposed to different elements or is it a purely internal product?
All of these questions need to be taken into account so that you know what path to choose. It all comes down to what the customer is envisioning for their product."
Other important factors you can take into account are how quick of a turnaround you require and the attributes of the metals you're working with, such as hardness, heat resistance and the potential for vulcanisation.
One of the best ways to confidently choose the right finishing method for your product is to partner with an expert in metal engineering and fabrication. At Sevaan Group, we can walk by your side and guide you to choosing the best solutions for your product, regardless of which industry you work in or what special requirements you need.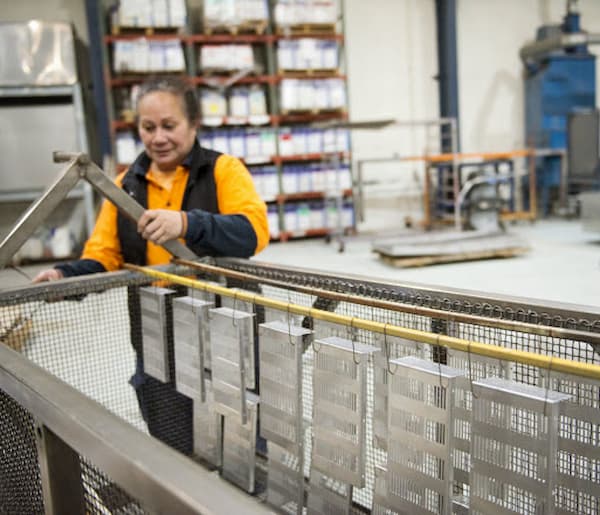 Exceptional knowledge and proven experience
---
At Sevaan Group, we're known for our state-of-the-art equipment and robust processes. And we consistently deliver excellent quality metal finishing and high precision accuracy. By providing a complete end to end service, with all processes housed in the one Sydney location, we guarantee the finishing on your product is fit for purpose, of the highest quality and completed in a timely, efficient manner.
Our Team Leader in Finishing Fipe Falevaii believes our finishing capabilities is what sets us apart in the metal engineering and fabrication industry.
Fipe says, "We ensure factors such as paint specifications and check that it matches our clients' needs. We're committed to maintaining the highest quality throughout the whole process. Whether it's making sure the paint thickness is correct, the colours are exact, we take extreme care in ensuring that the client's product is in pristine condition."
Thanks to our Australian standards, we are able to meet the strictest specifications for government, defence, food and medical industries. We are ISO 9001 certified and our processes adhere to the most stringent guidelines.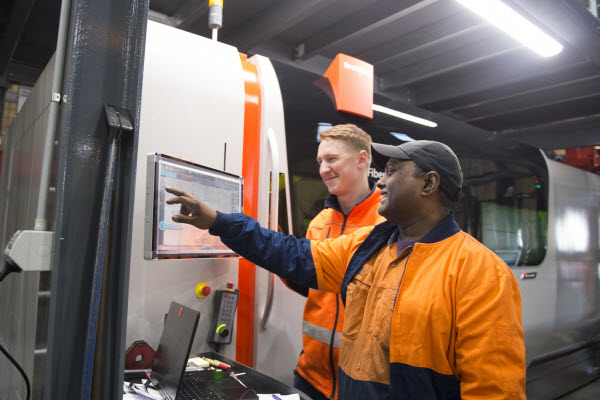 Partner with Sevaan Group for your finishing needs today
---
The members of our highly trained finishing team are specialists in precision work and are skilled in industrial blasting, industrial painting and powder coating to the required film thickness gauge and gloss level. We also offer specialised coating including anti-graffiti finish.
Our semi-automated powder coating system enables us to create a durable and cost-effective finish for any ferrous or non-ferrous components. We offer the highest quality finish available to meet any required standard you have specified. And we also have an extensive range of colours and finishes in stock, so you can be confident that we have a solution regardless of your finishing needs.
We also offer industrial metal blasting finishing services that are ideal for large, small or complex structures such as fabricated frames, pipes and flanges.
Our finishing capabilities are truly exceptional. We also offer silkscreen printing, plating, anodising, galvanising and heat treatment. So regardless of your industry sector, we have a finishing option that is ideal for your product or component.
If you are unsure which finishing process best suits your product, our team can tailor a solution for you. Contact our team today for advice on your next metal engineering project.