Sevaan Group's laser cutting capabilities
---
With unrivalled expertise and exceptional laser cutting capabilities, Sevaan Group offers CNC laser cutting services across all industry sectors.
From defence to mining, agriculture to transport and robotics, we deliver metal engineering, fabrication and finishing solutions guaranteed to meet your needs.
Thanks to our state-of-the-art CNC controlled laser cutting technology, we ensure absolute precision across every project we work on.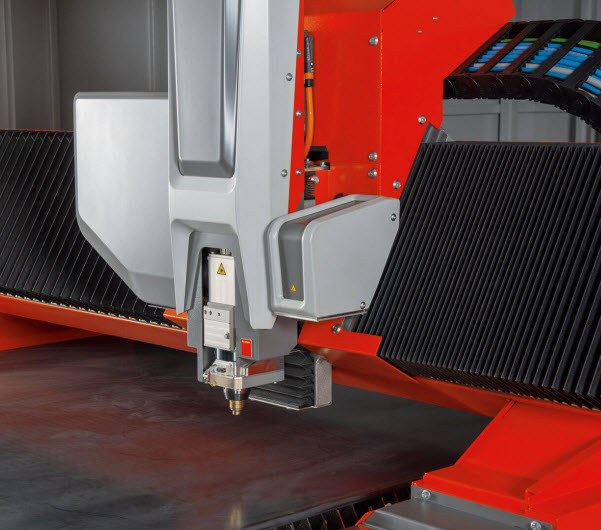 Our ByStar Fiber 3015 Dynamic F10000
---
We're proud of our brand new ByStar Fiber 3015 Dynamic F10000, part of our in-house manufacturing machinery. With the ByStar Fiber 3015 Dynamic F10000, we can deliver our clients precision, accuracy and speed, and help get projects completed more efficiently.
"The main reason we purchased it was the fact that we wanted to deal directly with a manufacturer. After carefully looking at all of the various machines in the market, we found that Bystronic, with their support, was the best suited company for us to work with," says Jim Tzakos, Chief Executive Officer and Co-Founder.
The ByStar Fiber to this day continues to improve our productivity output immensely. With the aid of the Antil system, we're able to supply material to the machine and operate in a lights-out operation. It has given us a tremendous amount of flexibility with our customers and we've been able to reduce lead times dramatically."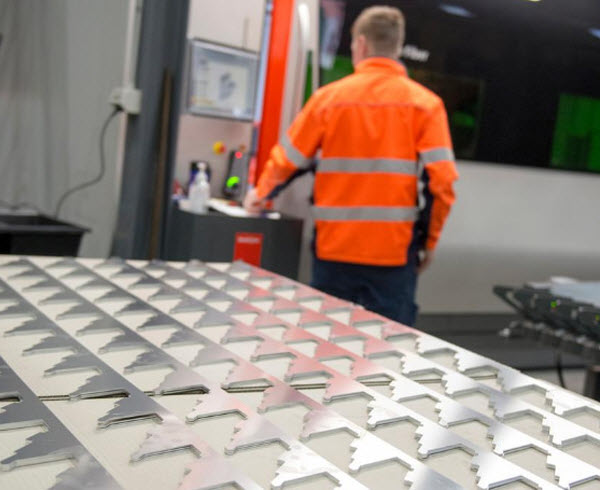 Cutting a variety of materials and thicknesses
---
Efficiency is key to successful production processes and by leveraging our command of advanced technologies, we guarantee fast, methodical laser cutting that is quality assured.
Jim adds, "The ByStar Fiber is a relatively simple machine to use; the controller itself is very intuitive. It's Windows based and everything is controlled via our plant manager, which our ERP system has been connected to. So, all incoming orders that need to be laser cut float through the system very easily.
Our ByStar is used to cut a wide variety of materials. We cut from .55mm thickness material right through to 25.4mm material and all types of material, from ferrous to non-ferrous, Armox, brass, copper… it's just been a complete game changer."
The quality of our cutting is exemplary… even when cutting the most intricate and complex shapes. This skill gives our customers supreme versatility during their design process – no matter the product or project, we deliver outstanding results.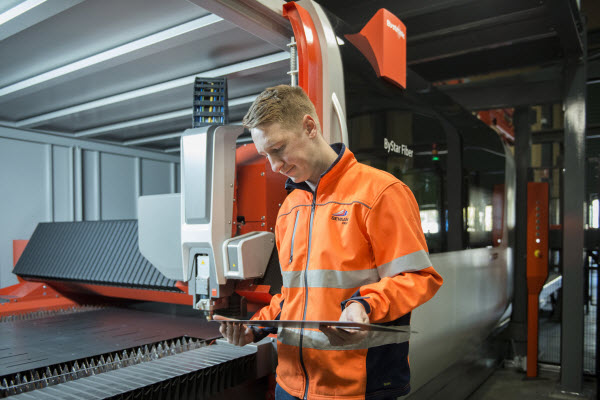 Complete metal fabrication solutions
---
With over two decades of experience, our family business has become one of the most trusted and well known metal manufacturing companies in Australia.
Our state-of-the-art laser cutting machinery in Sydney enables us to deliver precision metal fabrication. When partnered with our other machining capabilities, we can produce the complete solution for your needs.
Incorporating new technologies such as system integration and robotic welding has increased the speed, efficiency and accuracy of every project… and as we continue to embrace industry 4.0, we will see even greater advances in cost-effectiveness.
At Sevaan Group, we partner with clients across all sectors. We are industry recognised for our precise, accurate work and consistent, reliable quality. Contact our highly skilled team of engineers today.