The Future is Here at Sevaan Group: Discover What Happens When AI and Robotics Meet Smart Metal Manufacturing
---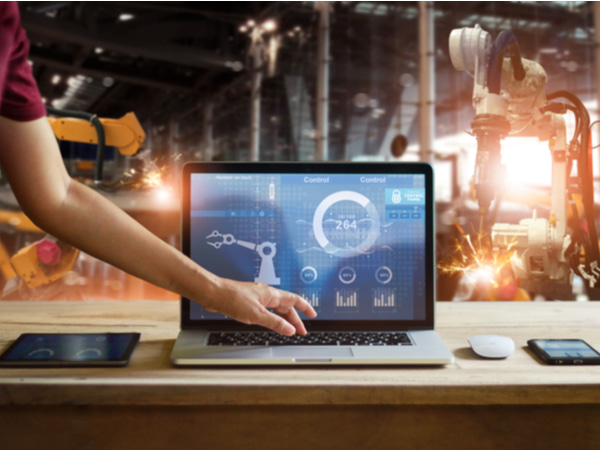 The future of metal manufacturing and machining is looking bright. And definitely digital. Industry 4.0, the fourth industrial revolution, is transforming business across the globe.
And as an early adoptee, Sevaan Group is already seeing the benefits of workplace robotics – one of the most intriguing and exciting aspects of Industry 4.0.
Sevaan Group understands that robotics and artificial intelligence (AI) will be positive for our business, our customers… and our people.
"There is a lot of negativity out there that digitalisation will be the end of the workforce. However, I see this as an opportunity," says Artemis Tzakos, Sevaan Group Co-Founder.  "Today's factory workers may be replaced with automation, but new prospects will open up for highly skilled staff. As industry leaders, we must plan now to expand the knowledge and skills of our valued employees."
There are several aspects to Industry 4.0 – such as system integration and cloud computing – but robotics and AI are at the front line. They perhaps pose the biggest challenge – and potentially, the biggest payoff.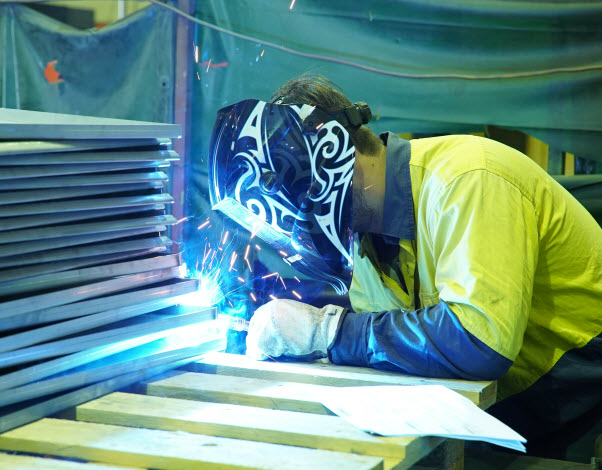 Robotics in the workplace
---
People have envisioned the arrival of robotics for a very long time. And predictions have invariably been perilous.
The reality is more matter-of-fact. Industry 4.0 is about the integration of digital technologies into traditional machines. The outcome is enhanced production quality, improved processes and even increased safety in the workplace, thanks to digital monitoring and sensors.
One practical aspect of this is the addition of robotic arms or digitally controlled equipment linked to established manufacturing machinery. Sevaan Group has utilised this technology in our welding workshop – where robotics work side-by-side with our skilled engineers. We've found that we can produce intricate welding work using a variety of techniques and materials and there's increased flexibility in terms of production quantity.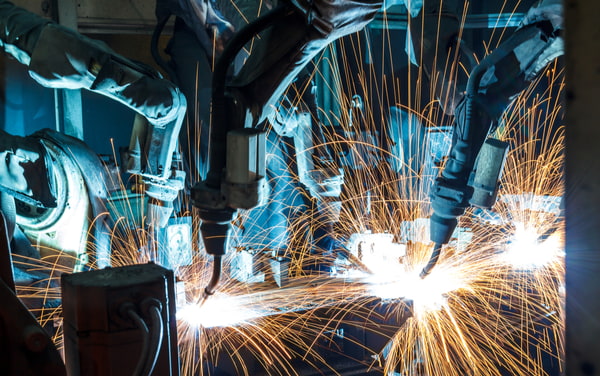 Thanks to film and fiction, many people have preconceived notions of artificial intelligence.
AI does encompass machine learning – but it is based on limited learning algorithms designed by humans.
So human knowledge and experience remain at the core.
According to Jim Tzakos, Co-Founder and CEO of Sevaan Group, AI has enormous potential for metal fabrication and machining in terms of "outstanding accuracy and quality for both prototyping and production." There's improved efficiency thanks to predictive maintenance that restricts machine downtime. And there's significant potential to lower manufacturing costs – with savings passed on to the customer. Other client benefits include access to tracking and data collection for improved production planning.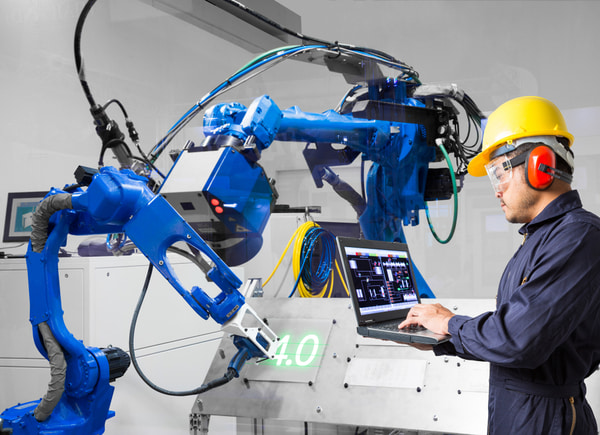 Technology is developing at such a rapid rate that innovations once deemed fantasy are fast becoming a reality.
Jim describes one prototype that he saw at an international manufacturing technology exhibition. "There is a supplier who has developed eyeglasses that you wear while working," he says. "They can collect data related to your task which is then sent back to head office for analysis."
It may be several years until this type of innovation is at market level – but the technology is already transforming advanced manufacturing. And it's crucial for future growth. "Manufacturing isn't dying, but it is operating on smaller levels," says Jim. "And it's Industry 4.0 that is making the biggest impact."
What lies ahead for employees
---
One of the greatest fears about robotics in the workplace is loss of jobs. Creativity is a uniquely human aspect however, and Sevaan Group will always need people. Instead, the integration of new technologies such as robotics and AI may open up huge benefits for employees – with the development of more skills – think programmers instead of operators – and more engaging and exciting work.
"Machine technology can make machines more robotic," Jim says, "but for us it's not about replacing people. The interesting thing is that people will naturally progress; they'll adapt to new technology and upskill. Take our youngest employees who are completely tech-focused these days. They constantly have an iPhone in their hand. If you give them a machine with a similar interface, they love it."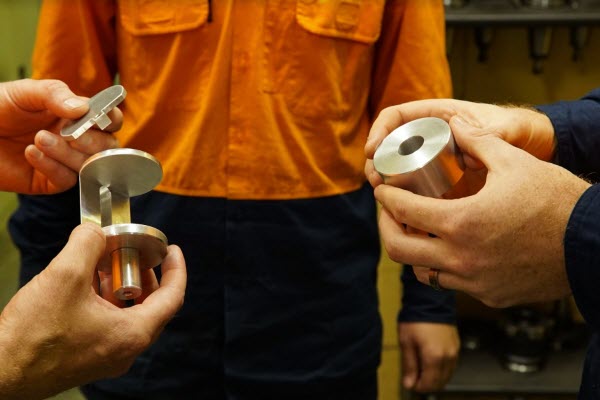 As with any change, there are challenges. Practical ones like network security can be overcome with matching advances in security technology. There is a larger challenge in overcoming negative preconceptions and ingrained company cultures that view technology – or any change – as a threat.
Jim and Artemis Tzakos believe good leadership is critical to embracing 4.0.
"We need to understand how these changes relate to our organisation – and how they can directly impact the shop floor. And then we need to look for positive solutions," states Artemis. "We use our minds to create – so we will always need people. It's up to us to work out how to do it the best way for our team."
… and creating opportunities
---
Sevaan Group has welcomed Industry 4.0 – and we see enormous capacity for others who join us. "For decades now, our industry has been viewed as low-tech, dirty and low skilled," observes Artemis. "Industry 4.0 will most definitely take our industry to the next level. This is truly a time where employers and employees can come together to reshape our industry."
If you'd like to join us on our Industry 4.0 journey – and embrace the best in quality steel fabrication and machining solutions, then we'd love to hear from you.