Sevaan Group's expertise with different metal types
---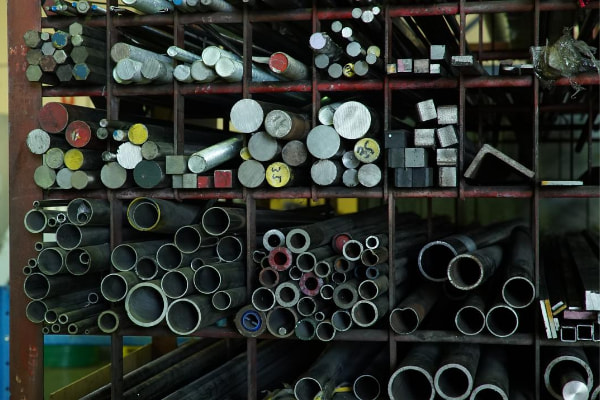 With over two decades of experience in engineering and fabrication, you can be confident that we know metal. We understand that each metal type has its own unique characteristics, and we can determine which material is best suited to specific applications.
This inherent knowledge allows us to partner with OEMs across all Australian industries. We understand that material selection is paramount, and our fully documented processes guarantee we surpass the requirements of each individual industry.
CEO and co-founder Jim Tzakos discusses some of the different metals commonly used and also highlights our new capabilities thanks to our investment in our ByStar Fiber 3015 Dynamic F10000 laser cutter.
Different types of metal
Humans have been utilising metal for thousands of years… historians believe it is a skill that dates back as far as 8000BC. In the periodic table there are around 95 different metal types, but when you consider all the different metal alloys, that number grows exponentially up into the tens of thousands.
There are several different classifications of metals including the commonly recognised base metals such as aluminium, copper, iron, lead, nickel and zinc. These are also known as non-ferrous metals. Another well-known classification is noble metals and this includes material such as silver, platinum and gold.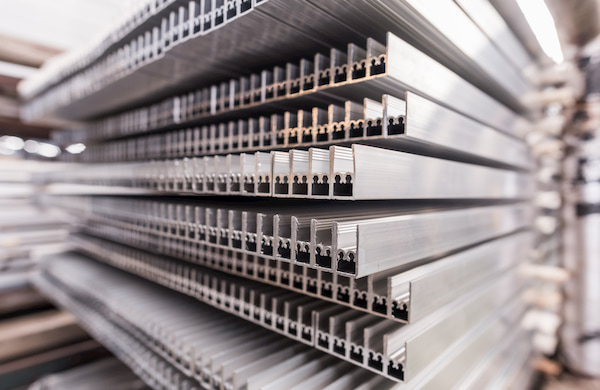 In the metal engineering and fabrication industry, there are three commonly utilised materials. Jim explains:
"The three most common materials are zinc coated materials, aluminium materials and hot rolled steel. Hot rolled is also known as mild steel… it is a standard plate and we process a lot of plate through our facility. With many materials, the variation comes from the different grades. 
For example, with hot rolled steel you can have grades 200, 250 or 300 and so on. Here at Sevaan Group, we can process all grades.
These types of materials are highly versatile and are employed in many different industries in different applications… anything from being used in tractors to architectural applications… they are found across all sectors."
The different grades of material also identify whether a metal will oxidise or not. Jim continues:
"There are some materials that will oxidise in the environment. For example, in the aluminium space – some do and some don't oxidise in the environment. It has to do with the different grades.
What sets us apart in the industry is our expertise in finishing. We know how to finish a material so that it meets the industry requirements. We have a deep understanding of how to finish a material with various chemicals to give it the additional strength it needs to withstand the challenges of the environment.
Whether it's material used in internal spaces such as your home or theatre, or a marine grade material – knowing how to finish the material is vital."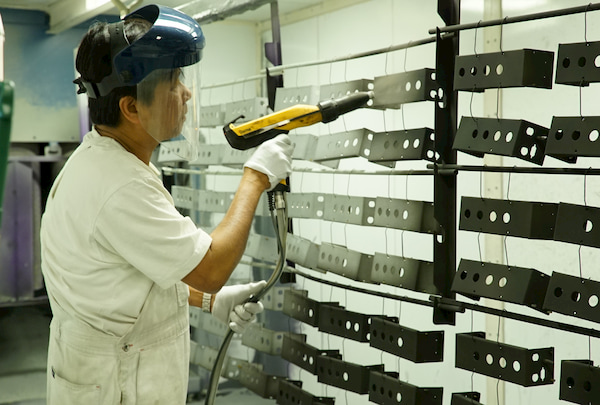 Experts in material finishing
---
Here at Sevaan Group, we know that quality finishing is vital to ensure your product meets industry standards and performs perfectly in accordance with your specifications.
Longevity, durability, assembly and aesthetics are factors that must be carefully considered when specifying the finish for your product.
By providing a complete end-to-end service, with all processes housed in the one Sydney location, we guarantee the finishing on your product is fit for purpose, of the highest quality and completed in a timely, efficient manner.
Our CNC bending, welding and cutting work is managed by highly experienced engineers who have years of industry know-how. From the outset of your project we can provide recommendations on how your product or component can be formed to deliver the best quality result.
The members of our highly trained finishing team are also specialists in precision work and are skilled in industrial blasting, industrial painting and powder coating to the required film thickness gauge and gloss level. We also offer specialised coating, including anti-graffiti finish.
Our expertise in these production capabilities allows us to finish our materials properly and apply specialist skills to every material we finish.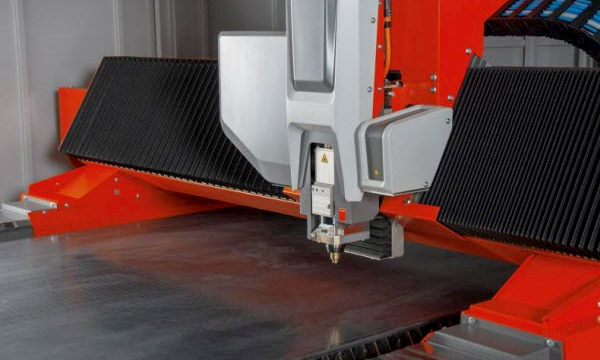 Thanks to our investment in the ByStar Fiber 3015 Dynamic F10000, Sevaan Group now offers high-speed cutting in a class of its own. Our new machine allows us to cut all types of materials, extending our capabilities further.
Jim adds, "Now, we can cut up to 30mm thick and across all grades of aluminium and stainless steel.
The new machine also allows us to cut copper and brass, giving us new capabilities that we can now offer the market. For example, in the electrical industry their power generators and stations use a lot of copper. In the past, to process copper we needed to utilise water jet cutters to cut the copper material.
With the ByStar Fiber 3015 Dynamic F10000, we don't need to use water jet cutters anymore; we can cut copper materials in-house."
Defence industry metal types
Sevaan Group also has experience working with defence and military metal types including Armox, bisaloid and ballistic materials.
Armox is the world's toughest protection plate, having nominal 500 HBW hardness, for use in vehicles, buildings and many more applications. And ballistic nylon is a thick, tough, nylon fabric with several uses.
Jim says, "We've always worked with defence and military applications, but our new machinery and technology allow us to process thicker materials in the defence industry range of metal types."
Expertise and efficiency
Our new laser cutting machine not only gives us new capabilities, but also improves our efficiency.
Jim adds, "The key difference with our new machine is an automatic storage cell. This is connected to the machine and feeds material to the machine automatically. Most people have a device that feeds the machine, but not at the capacity scale that ours does.
While most people have one to three, we have 80 shelves! This is a huge advantage for us, as it means greater efficiency. We don't need to restock our shelves, and our lead times have dramatically reduced, thanks to our brand new machine."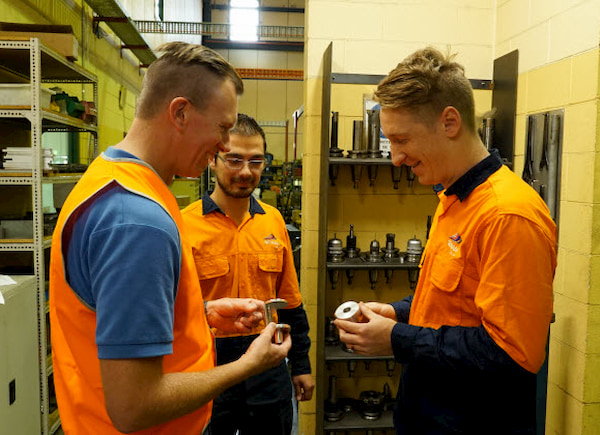 The experts in metal solutions
---
We are experts in metal engineering and fabrication. Sevaan Group has built its reputation as an industry leader over the past two decades and we are proud of our highly skilled team.
We are committed to quality at every step of your project. From initial concept design to consignment fulfilment, we are always focused on the optimal result. If you are unsure which finishing process best suits your product, our team can tailor a solution for you.
And we will always deliver on time and on budget. With our state-of-the-art equipment and robust processes, we consistently deliver excellent quality metal finishing and high precision accuracy. Our advanced fabrication expertise means we are the metal engineering facility of choice across many sectors.
Our precision production services include laser cutting, CNC punching, bending and folding and more. Contact our team today for advice on your next metal engineering project.