Sevaan is more than a Sydney metal fabrication business - We educate, we support and we bring the community together.
---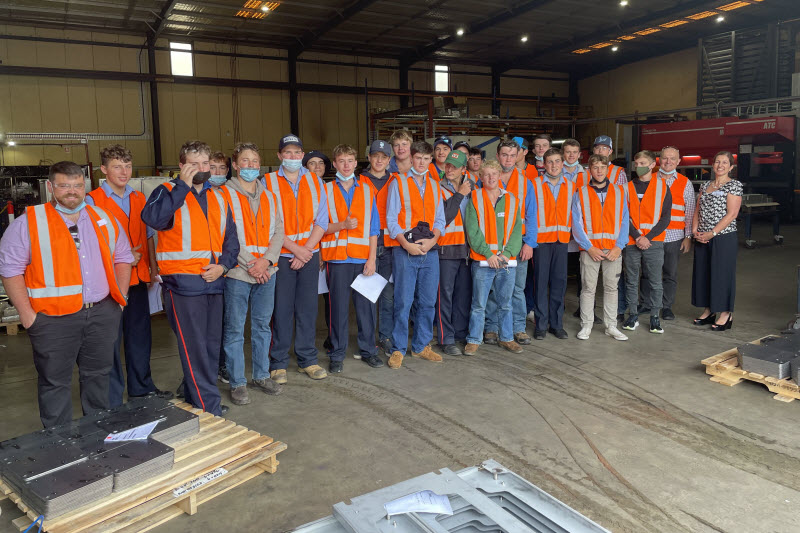 Later in 2022, Sevaan Group will celebrate 25 years in the metal fabrication and engineering industry. This is a milestone that we are incredibly proud of. Whilst we will fittingly acknowledge the occasion, for our team, Sevaan strives to be more than a Sydney metal fabrication business.
For several years, Sevaan has taken the initiative to host young people at our site and expose them to the world of fabrication and manufacturing. This unique opportunity to showcase our industry to secondary-level students who are thinking about their futures is an exciting and worthy project that the Sevaan Group is fully invested in.
Through the great work of our people, including Steve Varrica Sevaan COO and Silvie Jarrett, this year Sevaan hosted students from the Kings School in Sydney and rural students from St. Matthews Catholic College in Mudgee.
"I remember as a young school lad wanting to know what options were available for somebody like me. I had a real interest in working with my hands and metalwork was by far my favourite subject at school. Back in those days, we didn't have the opportunities to visit working businesses and see how the industry operated. Fast forward thirty-odd years and the industry has developed, and new technologies have enabled diverse and interesting career options. To introduce young and interested people to our industry and see the energy and enthusiasm they show tells me that the future of Australian manufacturing is well placed." ~ Steve Varrica, Chief Operating Officer, Sevaan Group
The students spent a number of hours learning about working in a fully integrated fabrication and engineering factory. From machining right through to finishing and powder coating, they learned the manufacturing cycle of a number of components that they knew about or recognised but didn't know how they were made or where they came from.
"For our kids living in rural NSW, there is not the breadth of expertise for them to be fully exposed to a high-end, professionally integrated fabrication factory. It was more than just understanding the innovative technologies and advanced machinery. The kids learned about government regulations, workplace health and safety and how a streamlined business with an outstanding culture operates. It was an eye-opening experience for them and very motivating. It created a great deal of conversation on the trip home. Several students were really taken by the technology and automation, the CNC tech and how materials – in particular steel and aluminium – could be transformed, bent and shaped to fit so many applications. The experience was beneficial to all of our kids who came along and we a very grateful to Steve, Jim and the team for taking the time to show us the workings of their operation." ~ Barry Neverson Smith, Technical and Applied Sciences Coordinator, St Matthews Catholic College, Mudgee
Supporting the Cancer Council of Australia with the Sevaan biggest morning tea
---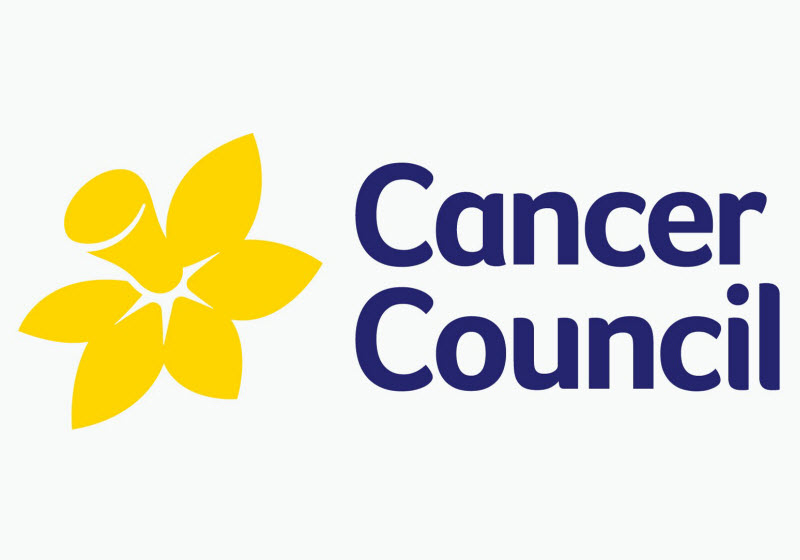 On May 20th this year the Sevaan Group hosted our annual Biggest Morning Tea to raise funds and exposure for the Cancer Council of Australia. Now in its sixth year, this annual event has become a 'must-attend' on the social calendar of our employees, customers and suppliers. Leading up to the day, the Sevaan team went into overdrive preparing food from across the world. Their contributions highlight the diversity of our team, and their food tells the story of their heritage – and is shared with everybody who attends. The biggest morning tea provides a wonderful occasion for people to come together, connect with each other and share precious moments whilst supporting a wonderful cause.
This year the event hosted over eighty people and raised an outstanding $3944.00. This figure was matched by the Sevaan Group, bringing the total raised for the Cancer Council of Australia to $7,888.00. This fantastic effort illustrates the generosity of the broader Sevaan Group community. We received some fantastic feedback, including:
"As always, it was an enjoyable couple of hours. Looking forward to next year already! Well done to all involved. I know there's a lot of effort behind a day like that." ~ Adrian Woodbury, Flexco
"Well done again this year to the team at Sevaan; happy to support the cause." ~ Mark West, InfraBuild Recycling
"An amazing achievement. Well done to all involved in the Biggest Morning Tea! A great cause." ~ Carly Fisher, GSA
"What a great achievement. Well done to you all." ~ Claire, One Click Industrial Supplies
We give a big shout-out to everybody who attended our Biggest Morning Tea and a huge thank you for all your generous donations.
SPEAK TO OUR TEAM OF EXPERTS
---
At Sevaan Group, we are experts in metal engineering, fabrication and finishing. We work across all industry sectors and market verticals to deliver complete machining solutions. We offer unrivalled precision and consistent, reliable quality. Contact our highly skilled team of engineers today.