Sevaan's machining capability saves time and money
---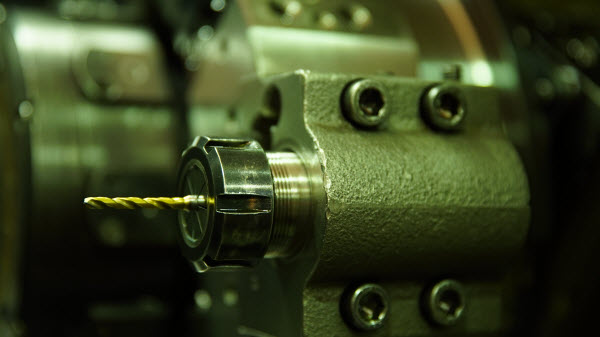 Many engineering and fabrication businesses have some form of CNC (computerised numerical control) capability in their machining arsenal.
What makes Sevaan unique is that at every touchpoint of our engineering and fabrication capability we match the most suitable machining techniques with the most experienced people to ensure high efficiencies across turning and milling requirements that save our customers time and money.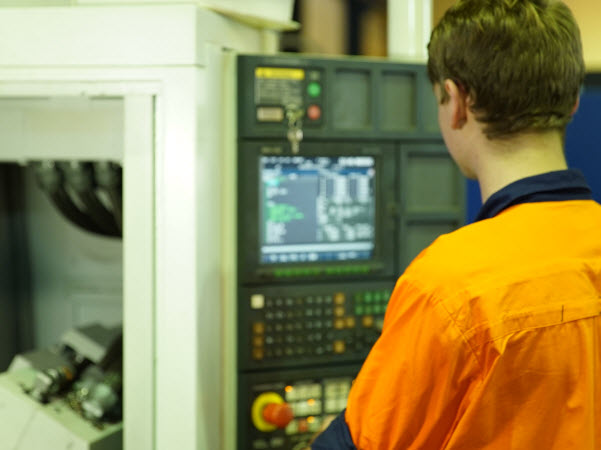 Reverse engineering to milling capability we are a one stop shop
---
Sevaan's nine CNC centres consist of 5 lathes and 4 milling machines. Within our milling areas, Sevaan is equipped with three vertical milling machines and a horizontal milling machine all with CNC technology.
The horizontal milling machine mounts the cutting tool on a horizontally oriented spindle that's able to selectively remove material from the stationary workpiece.
The horizontal milling machine is used to process various planes, inclined planes, and grooves with cylindrical milling cutters, disc cutters, angle cutters, forming cutters, end mills, and other tools. When the material is either stainless steel, aluminum, heavy mild steel, or even a large range of plastics that require grooves, slots, or work on multiple sides and several planes, Sevaan's horizontal milling machine is the ideal solution. The ability to mill either steel or plastics in a vertical orientation or horizontal orientation from 0 – 1300mm all under one roof with a complete end-to-end process right through the fabrication process to finishing and powder coating makes Sevaan highly agile and exceptionally cost-effective.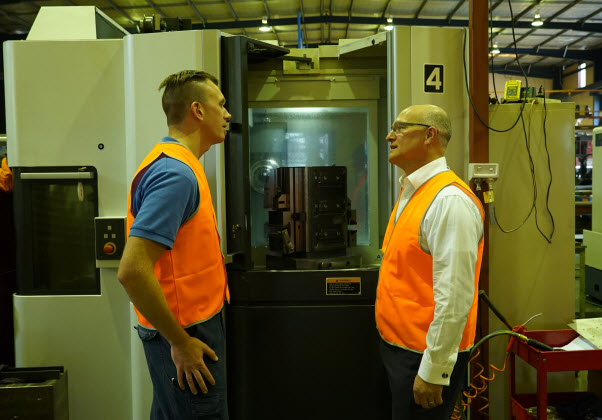 Five lathes including the twin spindle lathe adds value to our customers
---
Cost per part, back-working capability, and quality are all positively affected by the twin spindle lathe capability at Sevaan. Our twin spindle lathe greatly reduces part handling by automatically transferring parts from one chuck to another for secondary operations.
The twin-spindle lathe can produce a finished component machined on both faces by using secondary operations such as drilling and tapping on both faces. Bar feeders enables works to continue unattended overnight. This process adds real value to productivity and speed ensuring we continue to meet our customer's expectations.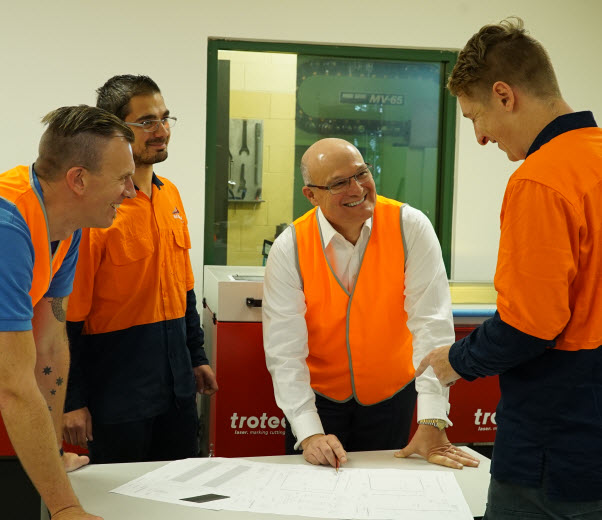 It is all about quality people who know their craft
---
Whilst the machining capability and the advantages of both the horizontal milling machine and twin-spindle lathe enable Sevaan to execute highly complex tooling, in the background is a team of experienced machine operators who are excellent problem solvers.
CNC technology is a wonderful adjunct however as new product designs enter the fabrication and engineering space with greater demands on tolerances, shapes, and applications, quality machining is still a craft.
Producing quality work to exacting standards requires operators who a highly trained and can forecast outcomes and provide advice that ultimately sets component design up for success. This is an area of a machining capability that sets Sevaan apart from many of its competitors.
For our clients, who are responsible for the planning and manufacture of metal or plastic components within their brief, knowing the capability offered by Sevaan machining portfolio including CNC controlled punch, laser cutting, brake pressing, lathe and milling machines that makes their decision to trust our expertise an easy one.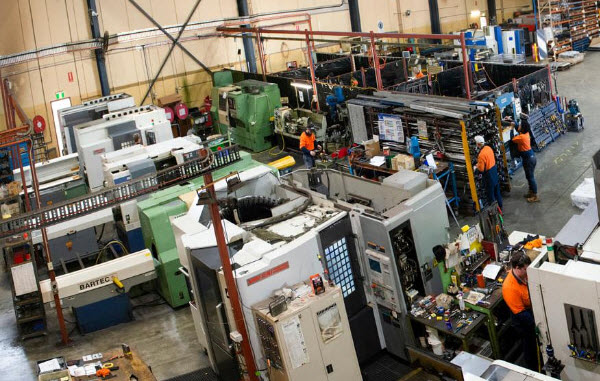 Our CNC lathes and milling machines are fully connected and integrated using the latest technology and up to date software systems. Coupled with Sevaan's commitment to Industry 4.0 and lean manufacturing techniques, Sevaan's clients know that our business employs cutting-edge technology with advanced operators who are highly skilled and obsessed with finding solutions and always working toward client-first outcomes.
Our workflow is all conducted under one roof and through our lean manufacturing standards each division works seamlessly with each other to continually improve client outcomes. It is our mission to ensure the fastest and most accurate product delivery and we aim to continually advance Australian metal engineering and fabrication.
Speak to our team of experts
---
At Sevaan Group, we are experts in metal engineering, fabrication and finishing. We work across all industry sectors and market verticals to deliver complete machining solutions. We offer unrivaled precision and consistent, reliable quality. Contact our highly skilled team of engineers today.
Pallet changer on our milling machine – straight forward – laser cut bend and finish it .