Continuing lean acquisitions
---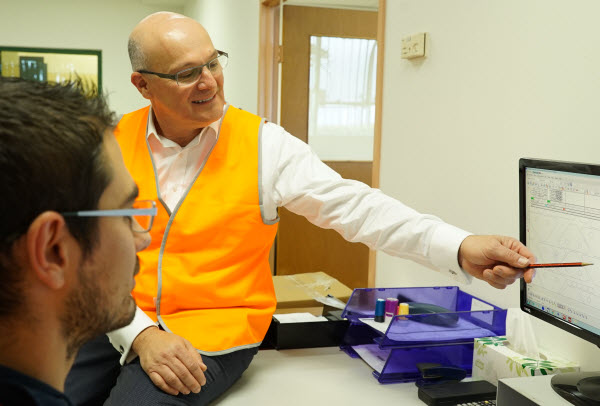 Investing in state-of-the-art technology
---
Lean management modelling is centred on continuous improvement across all sectors of the organisation, from management and administration to production and staff welfare.
Identifying areas for improvement is a continuing discussion, and empowering the workforce to identify and resolve challenges is proving fruitful in terms of improved efficiencies, staff engagement and development.
Investing in our people is a priority; however, supporting our people, their ideas and initiatives requires investment in the latest state-of-the-art technology. It is only by making significant investment into technology that we progress the business toward Industry 4.0, where our customers, teams and the business reap the benefits.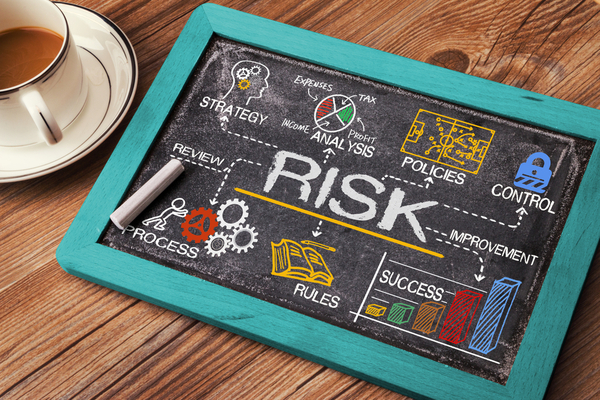 Markets are fluid and often fickle; add in unforeseen influences such as fire, flood or other natural disasters including pandemics and even the most robust economic management structures will come under stress.
There are many other factors, often out of the control of the business, that increase its exposure to risk. These are an increase in competitors, national or global financial downturns, staff injury and illness, loss of suppliers or customers, to name a few.
These are all tangible risks and most successful businesses have a plan A and plan B to mitigate their exposure. One risk that is not often discussed however is complacency, comfort with the status quo. "She'll be right", "We're going okay" and "Why take the risk?" are the biggest risks a business can take.
Smart, researched and calculated risks are part of successful business practice; without risk there is no reward. We understand that our customers are in the business of risk, and managing their risk is a daily challenge. We too at Sevaan understand that we need to take risks. Calculated, assessed and researched risks are a key driver toward our future goal of becoming Australia's most technologically advanced metal engineering and fabricating company.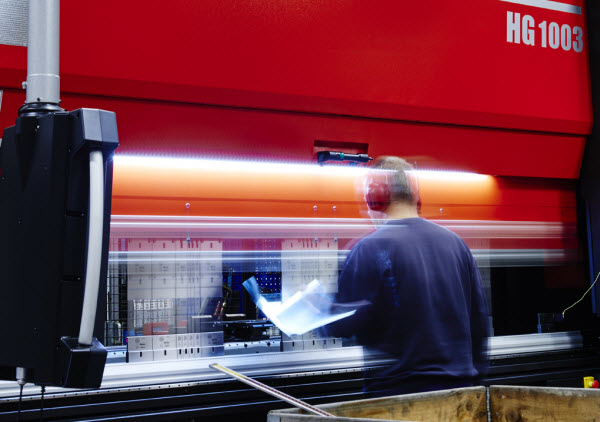 Adopting LEAN production, manufacturing and management models has highlighted a number of areas for Sevaan to mitigate our existing risk and additionally take calculated risk in order to move forward. One such opportunity was investing in a piece of technology hardware that has opened a number of new and exciting possibilities. Although the capital expense was high, the risk investment was deemed necessary for us to open new markets, accelerate our turnaround times for existing clients and improve our staff culture and confidence by introducing the latest start-of-the-art technology in the workplace.
Fitting seamlessly into our progression toward total LEAN manufacturing, we are very proud of our latest investment, the Amada Hg 1003 ATC brake press.
One of only 20 in Australia, this Japanese designed bending machine delivers cutting edge innovation, including smart technology for automated job scheduling and an Automatic Tool Changer (ATC), providing optimal bending solutions for high-mix, low-production orders.
The Amada Hg 1003 ATC delivers Sevaan superior speed, flexibility and capability. The automatic tool changer uses semi AI technology. Very easy to program for those short run needs, the machine automatically checks for angles and eliminates any human error during production, ensuring we meet our clients' specifications each time, every time. The new Amada opens Sevaan up to exciting possibilities and enhances our production for new and existing clients. Its speed is another key feature, giving unmatched turnaround times for our clients and the ability to deliver product accurately and very quickly.
Investing back into our business is a key pillar of our growth. Machines such as the Amada showcase our commitment to our industry and clients and give us the opportunity to develop new relationships where our expertise is of genuine benefit.
Speak to our team of experts
---
At Sevaan Group, we are experts in metal engineering, fabrication and finishing. We work across all industry sectors and market verticals to deliver complete machining solutions. We offer unrivalled precision and consistent, reliable quality. Contact our highly skilled team of engineers today.