Whyalla and the Future of Manufacturing in Australia
---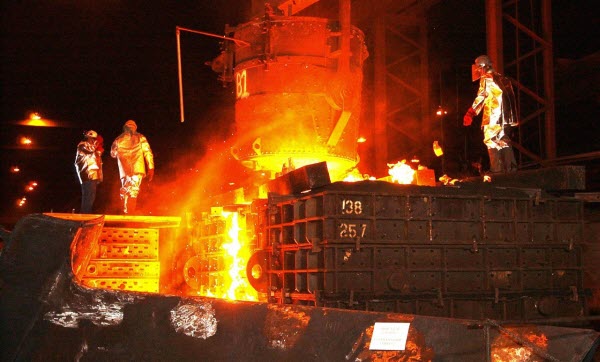 The announcement of the $600 million investment into the Whyalla steelworks is a testament to the manufacturing industry in South Australia and Australia as a whole. It highlights that manufacturing is on the rise and will be for many years to come.
The Whyalla investment will not only bolster manufacturing but will strengthen a number of different industries.
As many of you know, BlueScope is the largest supplier of steel in Australia. With the construction of the steel mill, it is estimated that Whyalla will produce three times the amount of steel that BlueScope is able to produce. This will be done through a new steel mill and a new pulverised coal injection plant. We can clearly see that not only will manufacturing change, but Australia's mining industry will grow.
I have always been a strong advocate for keeping manufacturing within our own borders. The new plant will not only help the town of Whyalla but will also flow throughout Australia. The plant will need a plethora of tradespeople, thus helping the manufacturing industry in Australia. Although the plant is in South Australia, this should be considered a win for all manufacturers as the government is supporting the project with a $50 million grant. It is rewarding to see that the government is helping an industry that many people considered to be declining. A true testament to all our hard work.
At Sevaan Group, we have always been an advocate of protecting the environment and maintaining a clean manufacturing process. Earlier this year, executive chairman of GFG Alliance, Sanjeev Gupta, announced that he will be investing $1.37 billion into a renewable energy facility based near the steelworks. This innovative investment by Mr Gupta will help raise the image of Australia as a global leader in manufacturing and renewable energy.
However, what I see being one of the strongest points of this investment is the change in global markets. Australia will be considered a global centre for innovation and manufacturing. I have always believed that everyone is affected by some sort of manufacturing. Looking back on history, the innovative minds of society such as Karl Benz and Henry Ford all started with some sort of manufacturing.
In conclusion, Australia's manufacturing industry is ready to be considered a major player again. With the investment of Whyalla and the push by manufacturers, I believe that Australia has a bright future.