Sevaan's Biggest Morning Tea - a cause close to our heart
---
Australia's Biggest Morning Tea is a fundraising initiative endorsed by the Cancer Council to raise important funds towards the prevention, early detection and treatment of cancer.
This is a cause close to Sevaan's heart, because over the past decade, we've lost three valued team members to the disease and have supported more through treatment.
So, on a brisk day in May, Sevaan hosted a 'Biggest Morning Tea' in support of the Cancer Council.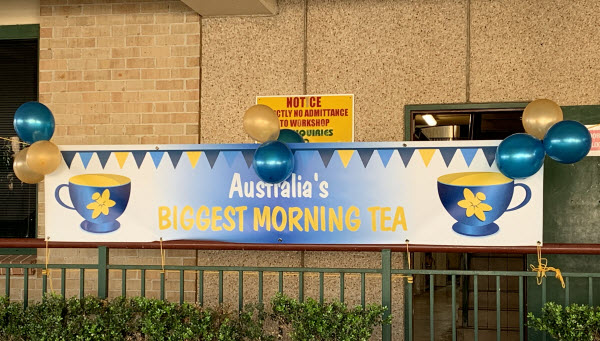 "This is our fifth year and every year it gets bigger and bigger," says Artemis Tzakos, co-founder of the Sevaan Group.
"We feel responsible as an organisation to be part of it. We have unfortunately lost three wonderful, wonderful employees to cancer. We couldn't save them… but we feel we can be part of the solution. We all feel the same and we can all chip in."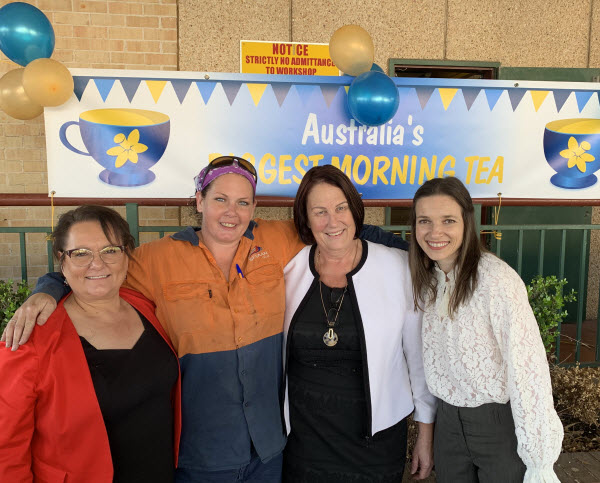 Coffee, cakes and raffle tickets...
---
The Sevaan team enjoyed delicious home baked pies, sausage rolls, cakes, cookies and sandwiches, coffee and tea, and there were plenty of raffle tickets to be bought and gifts to be won – generously donated by the local business community.
"There's a lot of work that goes on to put up this morning tea. The ladies here are the heart of Sevaan. They do so much good work and I want to thank them all: Silvie, Ruth, Kellie, Donna, Fipe…"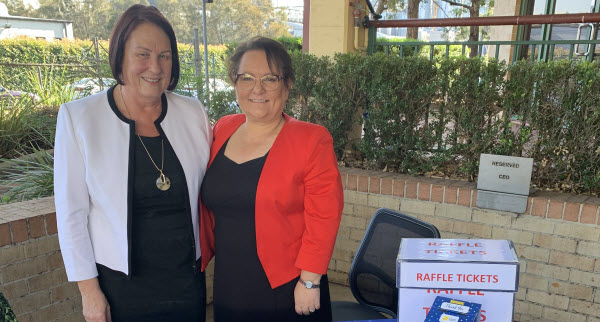 "And without Marianne this would not happen. She takes charge and goes for it. She's got an incredible heart.
She was there with all three employees who went through cancer… she was the one going to the hospital sitting by their beds and was there for them," Artemis says.
For Artemis and Jim Tsakos, the team at Sevaan is their extended family and they are passionate about them, and invested in their well-being.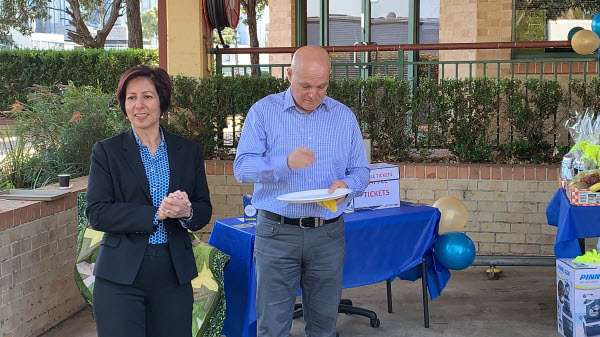 "This is a family. You are part of our family; we love you all.
We want to be part of the solution for this horrible condition. We'd like to do more in the next few years. It's our responsibility. There's a lot we are working on we'd like to share with you: nutritional and mental health, mindfulness. It's important you stay with us and we don't lose you."
Long time Sevaan employee Phil Squires' colleague lost his battle with cancer. He appreciates what the Sevaan Group is doing to raise awareness and important funding…
"It's a worthwhile cause, because it affects everyone in some way or another. It's affected me. I worked closely for many years with one of the employees we lost," says Phil.
The Sevaan Group morning tea was a roaring success! And Marianne's home-made pies were particularly delicious.
You can donate to Cancer Council any time. To donate please visit this page.