A metalworking project that enabled CIC Technology to deliver top-tier key security was right in Sevaan Group's wheelhouse
---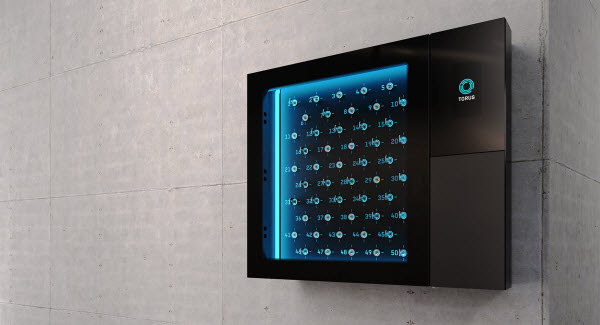 CIC Technology has built an enviable reputation in the business of key security systems both nationally and internationally.
Established in 2001, CIC Technology is the leading designer and manufacturer of automated key management solutions.
The company has a presence in the Australian defence industry, Australian Government agencies and the corporate sector, where key security is non-negotiable.
CIC Technology's plan was simple but ambitious and needed a fabrication partner that could meet its ambition
---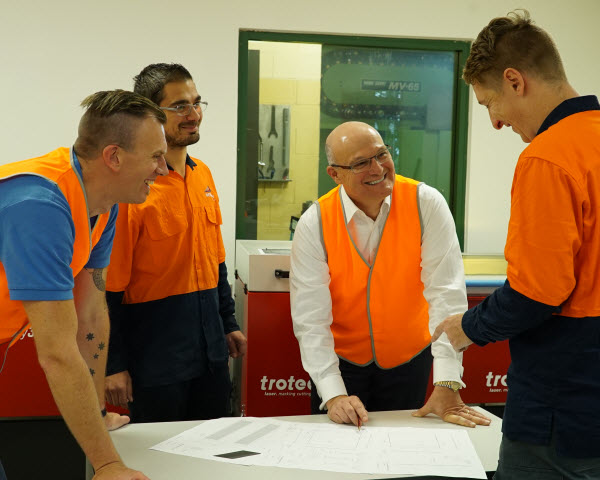 CIC Technology's plan was a simple but ambitious one: building a top-tier automated key safe management solution. This was not a quick fix off the shelf style security cabinet. The design parameters needed to anticipate advancing technology, joining the journey of IoT and forecasting its trajectory. Their latest innovation, the Torus, needed to include the most progressive material construction, state-of-the-art networking and a high level of aesthetic appeal to meet the demands of existing clients and open further expansion opportunities in other vertical markets.
CIC Technology's two decades of security expertise have encompassed physical key management solutions, state-of-the-art software, integration, installation and support, and training.
The company's successful history and key partnerships have enabled them to borrow from each of its pillar operations to inform the highest standards of physical cabinet security required to meet the certification goals, client objectives and client expectations.
Armed with this information, CIC Technology set about designing a world-class physical key security management system that would see CIC Technology lead the market. A key factor of the design process was expanding beyond traditional markets, offering a scalable solution that exceeded the technological, compliance and functionality standards that the industry demands.
After an intensive due diligence process, CIC Technology turned to the Sevaan Group
---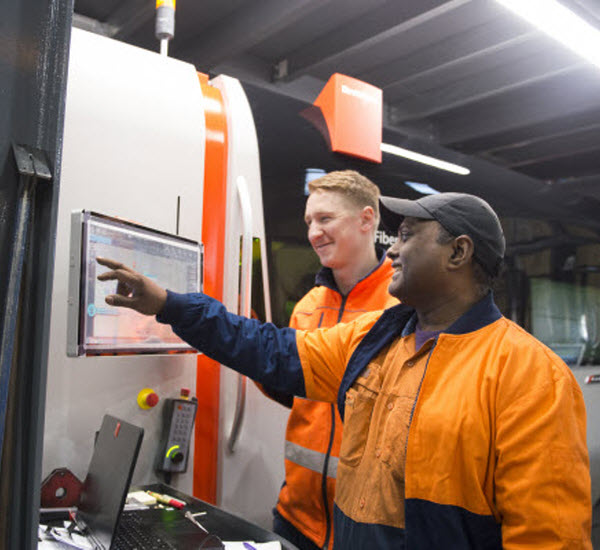 Using the foundational design, CIC Technology embarked on an intensive due diligence campaign to unearth a fabrication partner that met all the key performance indicators to bring the design to fruition.
"It was very important to us that our manufacturing partner for our Torus project met set criteria. We engaged eight individual manufacturers, and in the end, it was the Sevaan Group that demonstrated the application to workshop and workmanship, supply chain capability, business stability, scalability, communication and collaboration techniques that we were looking for. Additionally, as an Australian company, having a sovereign partner with the culture of diversity and community engagement evident at the Sevaan Group was most impressive," says Harry Issa, Chief Operating Officer at CIC Technology.
The process was not without its challenges. The initial design drawings needed the input of Sevaan's technical expertise. Often in new concept designs, the vision does not always marry with the end product and there were a few complications.
"We had a set design vision for the Torus project. When it came time to manufacture, anomalies did present, and this is where our relationship with the Sevaan Group really stood up. As the COO of the business, I was pleasantly surprised by Sevaan's transparency and willingness to continually find solutions. I have an excellent relationship with the executive team; however, I was able to speak directly to the team on the shop floor, and their advice and input were invaluable in understanding the hurdles and executing solutions. This level of engagement is rare but exceptionally healthy," says Harry.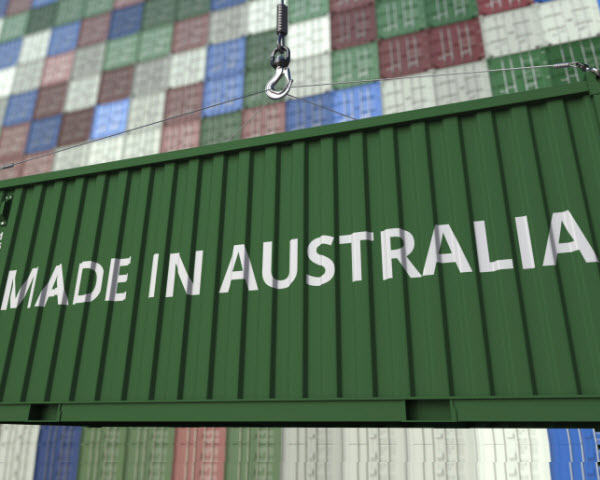 Moving ahead with confidence and expanding opportunities
---
As CIC Technology's Chief Operating Officer, Harry Issa sees expanding growth opportunities with the Sevaan Group partnership, particularly focusing on the Australian-made branding. The international reputation of Australian-made products, especially in the United States, significantly influences brand trust, and trust is a major selling point in the security sector.
"CIC Technology is looking to the future of our Torus security key safe cabinets with heightened confidence. We are very pleased with the quality of workmanship demonstrated by the Sevaan Group; however, our confidence in their abilities has become further cemented by their excellent collaboration skills, price points and ability to keep production moving even when design alterations are required. Having an Australian-based fabrication partner with access to the very best Australian materials and fabrication expertise is highly valued. Additionally, engagement between businesses is very important to CIC Technology's ability to meet customer demand," says Harry.
Moving forward, CIC Technology's investment in the Torus project is paying off for the company. With orders coming from several sectors, the relationship is an open book, and both parties are keen for the project to succeed. The Sevaan Group is very proud of its contribution and is looking forward to a long and successful partnership with CIC Technology and the opportunity to continually showcase the innovation, skills and capabilities of Australian businesses.
Speak to out team of experts
---
At Sevaan Group, we are experts in metal engineering, fabrication and finishing. We work across all industry sectors and market verticals to deliver complete machining solutions. We offer unrivalled precision and consistent, reliable quality. Contact our highly skilled team of engineers today.