Looking forward to EuroBlech 2016 and the latest in lean manufacturing
---
What better way to maintain the national quality standards demanded by our customer base than to go to the world's biggest expo on manufacturing technology?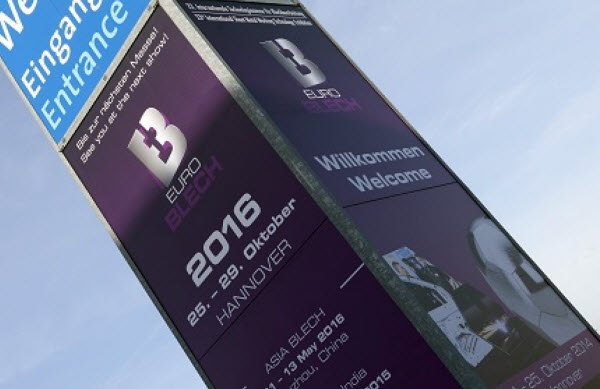 If you are a procurement officer, you expect your steel fabricator to be more than just a supplier; most likely you want to feel there is a partnership at hand where you can rely on companies like ours to be a one-stop shop for all fabrication needs.
The engineering design and manufacturing process takes a lot of technology, so when we head off to Euroblech 2016 we can cast a critical eye over every top-end technology available on the market for steel fabricators.
It's easy enough to talk about lean manufacturing, but to get there it takes investment in the right equipment, a lot of R&D, and of course personnel with a capability to make this work for you when you outsource fabrication.
Whether it's steel fabrication, help in the engineering design process, powder coating, laser cutting or laser engraving, abrasive blasting services, or any other manufacturing process, we are here to deliver and Euroblech is an excellent shop window for us to help you.
It's all about getting the job done in realistic lead times.