Sevaan Group hosts The King's School industrial arts students
---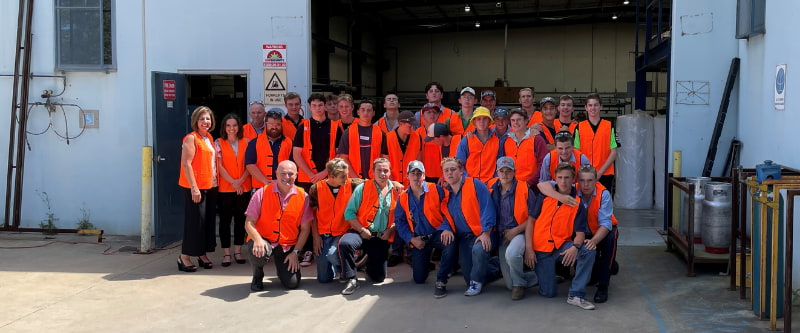 Sevaan Group recently had the pleasure of hosting students from The King's School Parramatta at our in-house facility.
The 27 students are studying Industrial Arts – Metal and learned how a manufacturing company runs from end to end, including marketing, sales, purchasing, production and delivery.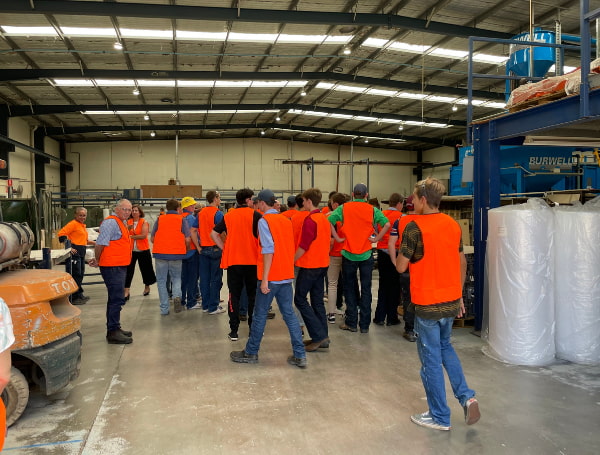 Understanding our process
---
At Sevaan Group, we use a seven-step business process to consistently deliver complete metal engineering, fabrication and finishing solutions for our clients across all industry sectors.
With our unparalleled skill and knowledge, we explained our seven-step process to the students starting with concept assessment, then moving on to design for manufacture, prototyping and testing, production, finishing, assembly and logistics.
We spent four hours with the students showcasing our two factories. They had an opportunity to observe our fabrication processes, as well as learn about our CNC laser cutting machinery.
They observed our finishing machinery and procedures, such as industrial blasting, industrial painting and powder coating.
We also explained our logistic solutions which includes custom packaging and specialised transport, and they learned how we safely deliver our products to their final destinations.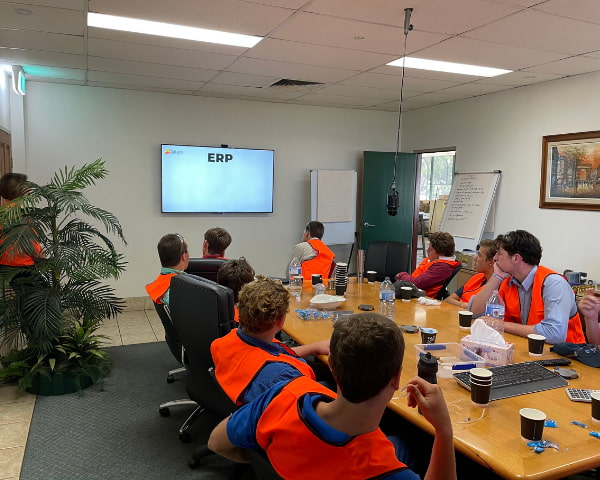 Our team was also impressed with the number of questions we received from the students, such as profit margins, government support and sustainability.
They also asked about our investment in technology, which we were able to showcase through our integration of new software into our ERP (Enterprise Resource Planning) system, which tracks all business functions.
This means we have a better understanding of our production process, timeframe and costs. And there's improved accuracy – and valuable information – for customers.
Our leadership capability
---
At Sevaan Group, we are fiercely proud of our contribution to Australian manufacturing.
We are committed to building a thriving industry and we believe the best way to achieve this goal is to invest in the next generation.
We're so proud to be able to pass on our extensive knowledge to the students at The King's School and we're looking forward to partnering with the students in the future for their major works, as well as future apprenticeship opportunities.
At Sevaan Group, we are experts in metal engineering, fabrication and finishing. We work across all industry sectors and market verticals to deliver complete machining solutions. Contact our team of highly skilled engineers today.