It's not easy to find a laser cutter in Sydney
---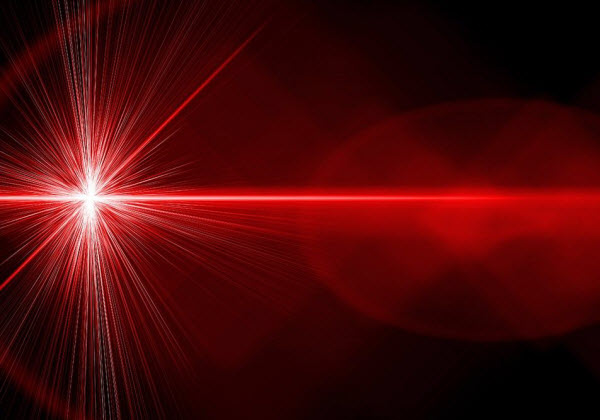 Last year (2015) I was employed in an automotive workshop that built custom cars, trucks and motorbikes. Basically we built anything automotive that was custom or rusted and rotten beyond useable condition.
This type of work demands that you had resources at your fingertips to be able to deliver the owner's desired outcomes at a justifiable level of spend within a realistic timeframe that met quality benchmarks that needed to be certified by an engineer.
Circumstances arose, where we had to have a part finished car ready for an exhibition to illustrate the type of work we were capable of. What sounded like a great idea to commit to in the first instance, reality was soon realised as to how we were going to meet the exhibition deadline.
Basically we had a lot of work to complete in a short period of time. As a group we discussed techniques and areas of the scope of work where we thought we could save some time.
One area was the redesign and fabrication of the car's chassis reconstruction to support the fitment of an upgraded driveline. The new engine and gearbox combination had way more power output than was originally intended for the car's original chassis design so many improvements were needed to the chassis to cater for this.
The car's original chassis design was an old 'ladder style' design with two outer rails and some spindly cross members. The original outer chassis rails were to remain in situ and what we needed was a strong cross member that was custom designed to fit around the new driveline.
We mocked up some ideas out of MDF wood to get some direction for the design before translating our design ideas into AutoCad. Our plan of completing our design in AutoCad was to save time and get our chassis pieces laser cut. If we cut the pieces in the workshop it would have taken much longer in time. Although we had a guillotine, plasma cutter and cut off wheels at the workshop the process would have consumed many hours to get the parts ready for welding and linishing.
Once we had our designs in AutoCad all drawn and checked to ensure that they would work the hunt was on for a laser cutter in the Sydney area that could help us get the parts cut.
Initally we thought finding a laser cutter in Sydney that had the ability to complete the task was the easy bit. What concerned us most was;
The ability of the laser cutting business to meet our deadline

The laser cutter had to be able to complete the task at a price point that made commercial 'sense'
We began our search for a laser cutter in Sydney that could complete the chassis parts that we needed. Honestly, I was surprised at how many laser cutters weren't that interested in completing a 'one off' job – they seemed to be wanting to work with high repetition, ongoing work. We even discussed the fact that we were relatively new to the world of laser cutting but could easily see the benefits of our workshop completing more jobs like this in the future and using laser cutting in our arsenal of services. Most laser cutters weren't interested.
Not to be disheartened, the search continued.
The next wave of rejection came from laser cutting companies that couldn't meet the deadline we needed. We thought that if we provided our finished designs already on file that 10 days lead time was a reasonable amount of time to complete our simple job.
Nope, most laser cutters had a steady flow of work and we couldn't jump the queue to get our parts cut. Okay.
The next surprising observation that we made were the massive variations in the price that laser cutters were asking to complete the job – some of the quotes were sky high. This lead me to the conclusion that they didn't want the job.
Hmmmm……what do we do?
I discussed our dilemma with a peer in our industry whose shop is located in Melbourne. He was surprised at the trouble we had in trying to source someone to complete the job and offered to ring me back if he could help.
He rang back promptly with two separate shops located in Melbourne that could laser cut our parts at a decent price and were ready to start our job immediately. Fantastic except the logistics of getting the parts freighted back to Sydney ate into our budget and would suck up precious time for us to meet our deadline. On further investigation, with us ready to devote more budget to the task it was decided that we would not meet our deadline using the Melbourne company and miss our exhibition.
Damn. We had already invested so much time in drawing our CAD files and searching, so rather than succumbing I thought we should try a couple more Sydney based cutters before giving up on the idea.
Then I spoke to Jim and his team at Sevaan Group. All of my questions were answered with a 'yes' and they were even interested in the unique nature of the job. Sevaan delivered my laser cut chassis parts on time and on budget. Furthermore they communicated with me superbly which gave me confidence during the process. I knew I had chosen wisely.
In summation, we received the parts with enough time to weld, linish and get the car to the exhibition on time. The car was a success and the chassis design was a real talking point.
I would have no hesitation in recommending Sevaan Group as a business to partner with to get the job done. They made me feel like my job and my needs were important to them. They invested in me and made me, the customer, a priority.
As time has progressed I have learnt that Sevaan offer so many more services that have helped me deliver quality to my clients.
Like everything else in manufacturing and fabrication, look for the signs of someone that knows what they are doing. There are a lot of capable industrial companies in Australia so look for the obvious signs.