Showcasing Sevaan Group's capabilities in robotics and Industry 4.0
---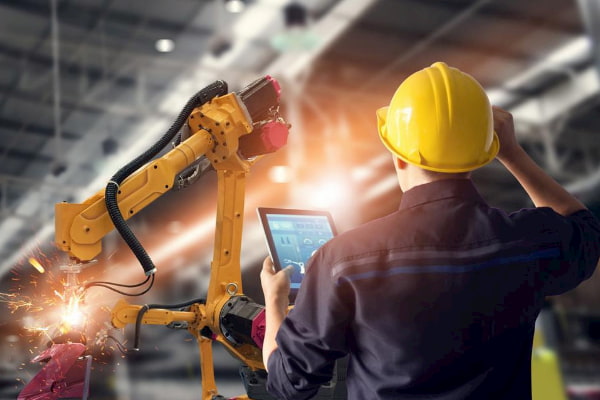 The robotics industry is at the cutting edge of technology… and here at Sevaan Group we are proud to partner with OEMs that are constantly looking to the future. We have extensive experience engineering and fabricating metal components for unique robotic applications. Not only do we have the expertise of producing and manufacturing robotic components, but we're also excited to continually integrate Industry 4.0 into our systems and processes.
Across our manufacturing projects we utilise a range of advanced technologies and we have the capacity to fulfil the unique requirements all under one roof.
From our Sydney based fabrication facility we can produce robotic components regardless of the project.
We showcase our capabilities in the robotics space, as well as our continued integration of Industry 4.0 in our machinery and processes.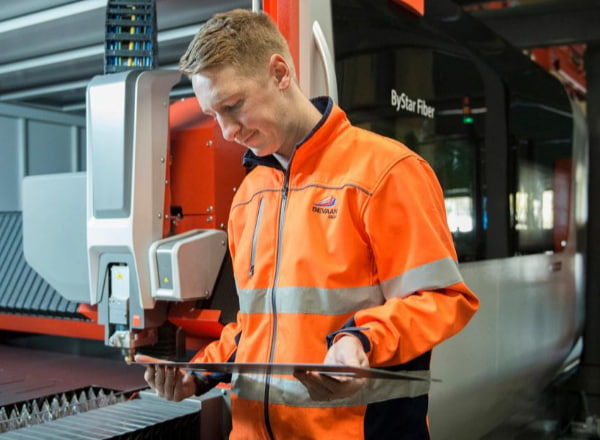 Producing robotic mechanisms for various sectors
---
We understand that every robotics project is undertaken for a specific industrial purpose. And each has a distinct set of nuances… in this rapidly evolving space, no two projects are ever the same. So at Sevaan Group, we take great care in checking the requirements, market or industry, budget and production quantities and recommend a commercially viable solution for your next robotics application.
For example, within the agricultural sector, robotic mechanisms are employed in autonomous farming machinery. This groundbreaking equipment has the ability to analyse vegetation and physically remove weeds from the plantation area. This same equipment can then be utilised for soil analysis and even perform the sowing of seeds.
GPS controlled autonomous robots are also utilised by the defence industry in their special forces training programs. Australian and international elite military squads complete intensive training simulations against these robots, so we ensure that their manufacture meets stringent specifications to ensure safety and longevity.
Throughout our approach, we partner with OEMs to fabricate both internal components and the outer body of these impressive machines. And thanks to our Industry 4.0 smart factory, we combine the latest in digital technology with our formidable expertise to provide the best possible outcomes.
Sevaan Group continues to work with customers who are involved with manufacturing components that incorporate some form of robotics to perform their tasks. We have the expertise to manufacture components for products such as drones, and we also assist with producing prototypes as part of the design and testing process.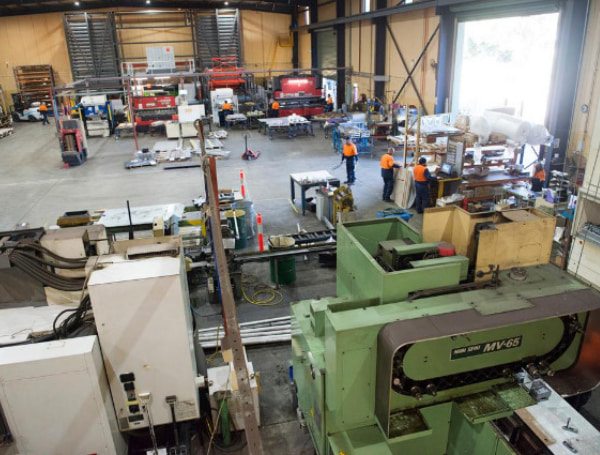 Investing in our Smart Factory
---
The investment we have made in the creation of our smart factory also ensures we can meet the incredibly detailed needs of the robotics industry.
Sevaan Group successfully utilises robotics in our welding machinery and it has reaped successful results that will only continue to improve our productivity. Our CEO and Co-Founder Jim Tzakos believes our smart factory guarantees exceptional results and quality robotic components.
"The digitisation of our day-to-day operations in the facility guarantees accuracy, quality, consistent repeatability and high productivity output. We believe integrating robotics helps achieve successful products.
When we have digitalisation that monitors the performance of a machine, we can have productive discussions with our operators and gauge what we're achieving and what we can improve to get a projected output," says Jim.
He adds, "We're on a really exciting journey of streamlining production and improving productivity. As we continue to utilise analytics from our machines, we see improved productivity, output, power consumption, maintenance records, performance and so forth.
This is a journey that the whole world is embarking on. We're anticipating more industries such as the mining industry to integrate some form of robotics and we're looking forward to seeing what we can continue to produce."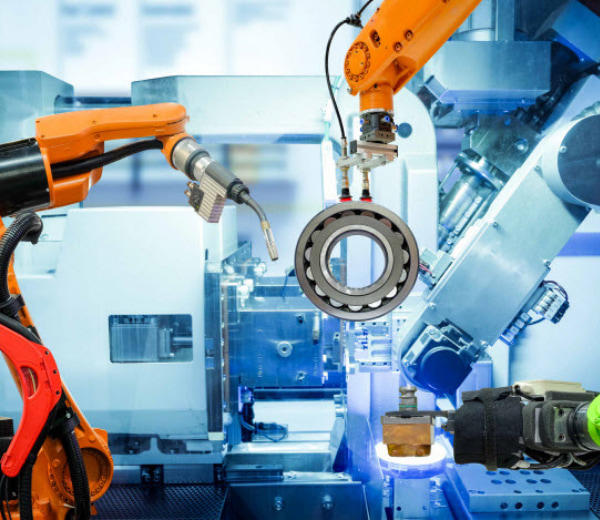 At Sevaan Group, we believe there is a bright future ahead as we embrace Industry 4.0. We're confident that leaning into new-generation technology gives us the capability of transforming operations and outcomes.
It's this immersion of digitalisation technologies into traditional spaces that helps us reap incredible benefits for advanced manufacturing.
From our Sydney based facility, we are utilising practical applications including tools like 3D printers, robotic arms for manufacturing processes or even something as simple as advanced touch interfaces on traditional machines.
Jim says, "From an Industry 4.0 perspective, we're integrating our machines with software to receive better analytics of our machines' performance. With this information, we can learn more about power utilisation, productivity output and how we can minimise downtimes as a result of poor maintenance. This really helps our maintenance programs and ensures they are up to a certain level and timeframe.
We have information that we've never had before. Back then, we acquired this kind of information through laborious ways and it used to take days to get it. Now it's instantaneous. We have software on board that utilises sensors on the machine and we can see immediately how long that machine has operated, its power consumption, its maintenance records… there's all this incredible data available!"
Our facility combines high tech machinery with formidable manpower to provide excellent outcomes for all our clients.
With ISO 9001 governing our manufacturing processes and the integration of Industry 4.0, we consistently fabricate superior quality components. Whether laser cutting with our state-of-the-art ByStar Fiber 3015 Dynamic F10000 machine,  machining, CNC punching, bending and folding, welding or professional finishing… we guarantee exceptional results.
Are you ready to partner with Sevaan Group?
---
Our highly skilled engineers have the experience and the expertise to find the perfect solution to any new robotics project.
We partner with research and development departments to break through new boundaries and continually evolve this growing sector.
If you have a new project in development, contact our exceptional team of metal work technicians… and together we can discover new robotic opportunities.