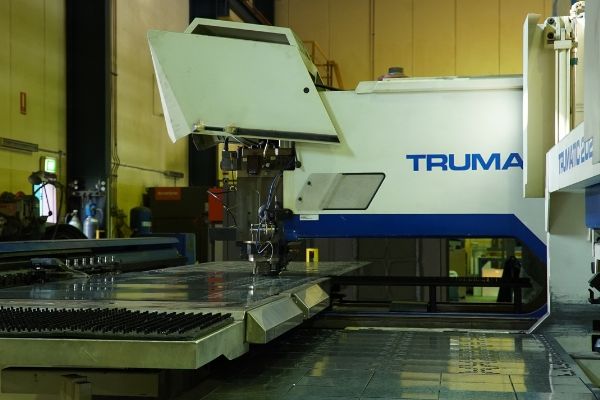 Our CNC punching machine is fully loaded with a variety of different tools, allowing it to be custom programmed to the exact specifications of your product.
Anything from a simple circle or square, to a more intricate design or pattern, can be programmed into the punch through the CNC system.
Whether it's a one-off bespoke piece or large runs of thousands or tens of thousands, we have a CNC punching solution to suit your requirements.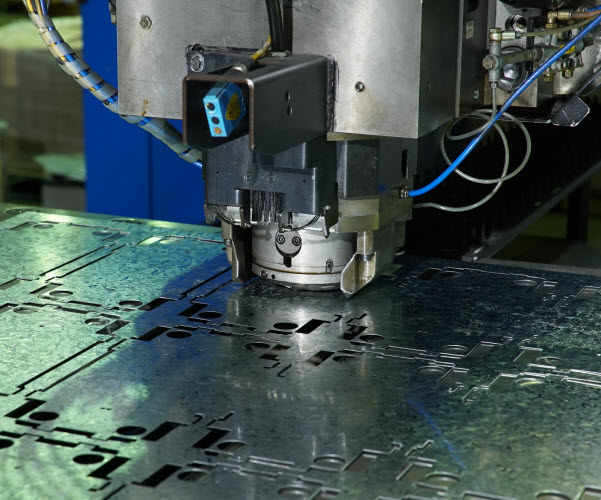 CNC controlled for precision
Highly skilled engineers and technicians control the process
Versatile and efficient solution, easily customised to your specifications
Small or large batch production
Fully programmable for precision
Suits a range of materials
Cost-effective – sheet sizes can be optimised and mapped for minimum wastage
Automatic loading and unloading
Quality assured – fully documented QMS
ISO 9001 certified company
Manufactured to Australian standards
CNC punching enables us to manufacture an infinite number of sheet metal products with holes, slots, forms, stamping and features such as countersinks, threaded forms and hinges, in a unique and customisable method for every product undertaken.